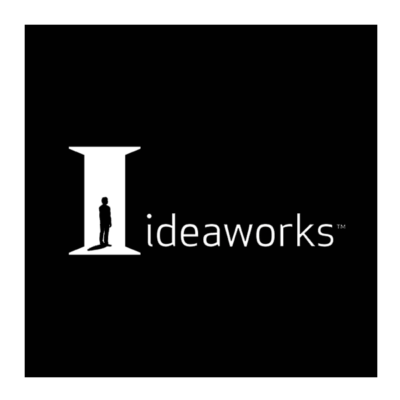 Ideaworks is looking for a senior lighting designer to join its practice in London.
At Ideaworks, lighting is at the very core of what we offer to our clients, and our continued expansion of the team (it just keeps growing and growing) is a testament to our knowledge, experience and consistent delivery of the amazing lighting solutions we offer in some of the most high-end London residences and superyachts around the world.
As a result of our continued growth and success we have an opportunity for a senior lighting designer to manage the full technical and creative lighting design of high-end residential and superyacht projects, as well as some commercial projects.
As a senior lighting designer you will be working with some of the industry leading architects and interior designers in the world, helping to complement their interior schemes with state of the art lighting technologies.
In order to succeed in the role, you'll be an excellent communicator, able to introduce Ideaworks to potential clients as the 'go-to' lighting design practice, building and maintaining strong working relationships with top interior design professionals and architects.
We pride ourselves on our expertise and our simple, reliable installations. Creativity and the ability to plan effectively are a must, as you'll be expected to produce concept designs, schedules, lighting specifications, lighting calculations and visualisations using Photoshop. You'll also have a head for numbers, using your extensive knowledge and experience to produce quotes, budget proposals, design proposals and lighting fitting quotations.
You will have the support of an existing team of experienced creative and technical lighting designers and dedicated support from a team of CAD technicians.
You'll get the opportunity to travel and see some of the most incredible residences, superyachts and venues and you'll be working on them. Whether it's a superyacht, a high-end residential property or even a new cinema development, you'll be expected to project manage the full lighting and technical design sections of live projects, which will mean attending site meetings and visiting these incredible spaces first hand.
The size and scale of projects can vary as we offer our services as lighting designers, installers and suppliers. In addition to this in most cases we will also be supplying a full AV and IT system and also automated blinds and curtains. As a senior designer, it will be your responsibility to keep up to speed with the entire design and liaise with other design departments to ensure we maintain strong communication through the design and installation stages.
We keep things simple, which means we are able to communicate with our clients effectively. You'll be required to present on all relevant aspects of the lighting design to clients and design teams and be on hand to be the voice of knowledge on any project you are working on. This of course means you will have the facilities at the experience centre to use at your disposal to help present and explain your designs and schemes.
As well as our 'lighting design hub' in King's Cross, we also house a dedicated lighting team at our technical centre in Faversham. This means you can benefit from the flexibility of two locations for the lighting team, both in Kent and central London.
Main areas of responsibility:
introduce Ideaworks as a lighting design practice to potential clients, architects and interior designers
produce concept designs, schedules, lighting specifications, lighting calculations and visualisations using Photoshop
produce quotes and budget proposals, including design only proposals and light fitting only quotations
project manage full lighting and technical design sections of live projects through to completion, including high end residential properties, super yachts, nightclubs, cinemas and offices
attend design team meetings where required
attend site meetings and undertake site visits where required
communicate technical and design information to design team and contractors
present proposals to prospective clients using the showroom facilities
attend scene setting for project completion with an engineer, as required
report any faults and defects to the project manager as soon as evident
Additional duties:
order lighting fittings through the company stock system as required
complete CAD work as and when required to support the team
support Ideaworks CPD program
Personal development:
actively learn all technical aspects of lighting control and specifications of lighting control systems
actively seek to improve your own personal development though educational tools and training
liaise with HR to ascertain any future training needs
pursue personal development of skills and knowledge necessary for the effective performance of the role
Please send applications using the 'apply' link below.
Applications have closed.