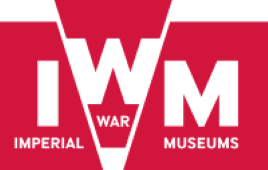 The Senior 3D Designer is responsible for providing all five IWM branches with creative and effective 3D design support, delivered to a high standard, on time and within budget. You will be part of the Design team at IWM, collaborating with Graphic Designers and other colleagues and departments across IWM as required to ensure all tasks and objectives are met.
Your duties will include:
Design:
Supporting IWM's vibrant public programme by developing initial concepts through to high- quality detailed 3D design for a range of exhibitions from art gallery displays to major ticketed exhibitions. This work should demonstrate creative flair, a thorough understanding of issues relating to 3D (and 2D) design within museums, as well as a sensitivity to IWM's purpose and objectives. The post holder will help provide creative interpretation of exhibition content that effectively communicates key narratives.
Working closely with the Exhibition teams on the development and production of temporary and permanent exhibitions, advising on construction and installation methods, exploring new and suitable materials and finding cost effective solutions for projects. This will include providing concept visuals, detailed construction drawings, and showcase layouts.
Producing creative and effective 3D design solutions for other museum related.
Liaising closely with any external 2D designer to ensure that all graphic design integrates with the 3D designs.
Presenting creative ideas concisely and accurately both orally and in writing to internal and external partners.
Advising on the selection of the most appropriate production method for each project in consultation with project managers and external contractors and keep up-to-date with new developments in production.
Advising on design projects commissioned by IWM which are being produced by external designers/design companies.
Ensuring that all design follows IWM brand guidelines and offering advice to other teams on how designs can conform to house-style guidelines.
Keeping other members of the department up to date with the latest developments in the design industry particularly in the area of 3D design.
Project management:
Agreeing work programmes and budgets with the relevant Exhibitions Manager or Project
Managing all exhibition 3D design elements, whilst maintaining good working relationships with colleagues, consultants, and contractors, ensuring that work is competed to a high standard, on time and within budget. Attend site and production meetings.
Producing written specifications for tendering purposes in consultation with the Exhibition Manager or Project Lead.
Obtaining quotes as required, complying with IWM's procurement and financial regulations for purchasing in consultation with the Exhibitions Manager or Project Lead.
Maintaining all records and files relating to design work for each project, completing risk assessments as required.
Ensuring all 3D designs comply with H&S legislation, DDA, Building Control requirements where applicable. Produce risk assessments as and when required.
Ensuring CDM design requirements are met for all construction projects, taking on the role of Principal Designer when required.
Ensuring that all work complies with the IWM's policies and procedures for broadening access, inclusion and diversity, health and safety, conservation and security.
For a full list of duties and the person specification (which your application will be marked against) please view the Job Description. Please apply on our website: Senior 3D Designer – IWM (tal.net)
Salary: £40,000 - £45,000
This position is only available to applicants based in the United Kingdom