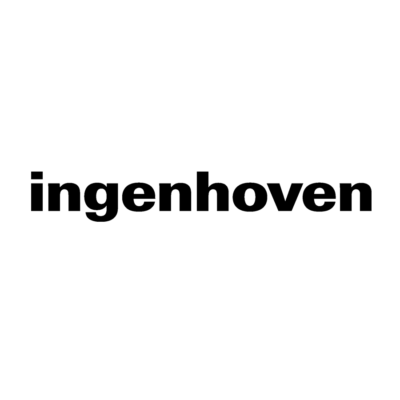 Ingenhoven Architects is seeking a project manager to join its office in Düsseldorf, Germany.
Exzellent entwerfen. Nachhaltig planen. Grün bauen.
ingenhoven architects steht für international erfolgreiche, vielfach ausgezeichnete architektur. Unser Büro gilt weltweit als Vorreiter von ökologisch und konzeptionell zukunftsorientierten Gebäuden.
Möchten Sie sich mit uns zusammen für diese Werte engagieren? Dann freuen wir uns auf Ihre aussagekräftige Bewerbung als
Projektleiter/in
Ihre Aufgaben:
Projektverantwortung

Teamführung durch alle Leistungsphasen

Eigenständige Entwurfs- und/oder Ausführungsplanung sowie Steuerung und Koordinierung der Planungsarbeiten des Teams
Professionelle Repräsentation des Unternehmens und Kommunikation mit unseren
Bauherren und Fachplanern
Das zeichnet Sie aus:
Fundamentales Interesse an nachhaltiger Architektur
Leidenschaftliche Mitarbeiter*innenführung und -entwicklung
Hohe Leistungsmotivation und überdurchschnittlicher Qualitätsanspruch
Kommunikationsstärke und Teamfähigkeit
Unternehmerisches Denken und Verhandlungsgeschick
Mindestens 6 Jahre Berufserfahrung bei Steuerung anspruchsvoller Projekte
Sehr gute deutsche und englische Sprachkenntnisse
Unser Angebot
Von unserem Hauptsitz im Düsseldorfer Medienhafen aus betreuen wir Projekte rund um den Globus. In Düsseldorf bieten wir Ihnen die Perspektive zu persönlicher und beruflicher Entwicklung im Rahmen eines unbefristeten Arbeitsverhältnisses. Werden Sie Teil unseres internationalen Teams von rund 100 Mitarbeiter*innen, in dem wir Kollegialität und ein offenes Miteinander leben.
Die Position ist ab sofort zu besetzen. Wir freuen uns auf Ihre Bewerbung (als PDF bis max. 5MB) mit Anschreiben, CV, Zeugnissen und aussagekräftigem Portfolio unter Angabe Ihrer Gehaltsvorstellung und möglichem Eintrittstermin an Frau Carolin Schmitz, jobs@ingenhovenarchitects.com.
#ingenhoventeamwork
You must sign in to apply for this position. If you don't have a Dezeen Jobs jobseeker account, create one here.