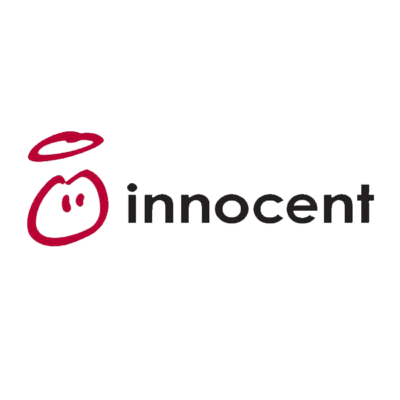 An opportunity for a creative operations manager is available at innocent drinks in London.

innocent started with a simple mission: to make drinks that make it easy to do yourself some good. In 1999 we concocted a few smoothies in our kitchen and tested them on people at a music festival; today we're blending every type of fruit & veg under the sun and selling drinks right across Europe. We have great ambitions: to show the world that you can build a successful business that cares about more than just profit, and to leave things better than we find them. We're proud to call ourselves Europe's favourite little healthy drinks company, but we're still growing. And that means we need more brilliant people who share our ambition, to join in with the next, most exciting, part of our story.
What you'll be doing
We're looking for a creative operations manager for our in-house team, who loves to help people and make projects succeed. Reporting into our head of creative and working alongside our diverse team of designers, writers and operational specialists, you will be instrumental in running a happy studio – making for an enjoyable work environment and increased productivity.
It all comes down to communication, respect and teamwork; constantly re-evaluating processes and learning how to balance constraints and freedoms to achieve the best result.
The main responsibilities include:
overseeing the workflow for all projects, from brief to completion, to ensure all projects are delivered on time, on budget, on brand, and to client satisfaction
overseeing the workflow scheduling system and project status
make sure that the balance of permanent and freelance designers and copywriters is sufficient to meet the demand for work
managing our relationship with agencies; ensuring teams are tracking towards agreed milestones, different markets are getting what they need and overseeing production logistics
driving continuous process improvement to deliver against growing and evolving business needs
facilitating collaboration across teams to gather necessary inputs for decision-making
establishing tools and processes to prioritise planning across our different regions
You'll have
For this role, you'll need experience in running a creative team/studio.
Specifically:
in-depth knowledge and experience in the creative process
ability to manage multiple projects, meet deadlines and work well in a fast-paced working environment
a proven track record of improving processes and strategic thinking skills
ability to create an atmosphere of positive energy that drives results
proven people management experience, and you enjoy leading people to success
you thrive in a learning, transformative environment
And ideally, you'll also have:
experience in developing and creating a creative team strategy
knowledge of Adobe Creative Suite CS6
experience managing a packaging artwork proofing process
experience in managing NPD projects
You'll get
To work in Creativepool's 'brand team of the year' – an award that recognises an in-house team that has demonstrated the highest calibre of creative excellence over the past year. You'll get the opportunity to work right at the heart of the innocent business, with some enormously talented people who shape the innocent brand. You'll also get the ability to influence (and guide) senior stakeholders, work with our regions all over Europe, and the opportunity to shape our business.
If you think you have everything we're looking for and more, then we'd love to hear from you. You'll need to get your skates on though, as applications close soon!
Dolly Parton may have worked Nine to Five but you don't have to. We're all about being healthy and happy here at innocent so we're open to a chat about flexible working. No promises, but we reckon that if it's good for you, then it's good for us.
No agencies please.
Applications have closed.