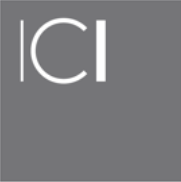 Intellectual Capital Investments is hiring a senior industrial designer to join its office in New York.
Intellectual Capital Investments is a multidisciplinary design office working with a number of top tier companies on brand design and design-led business development. We are seeking a senior industrial designer to join as integral part of our day-to-day operations and long-term development and growth.
ICI is an award-winning brand design and development firm that takes a consumer centric, design-based approach to helping customers innovate and grow their businesses. We excel at brand innovation, brand creation, new product development, consumer experience, environmental design and supply chain management. We create new companies and brands, expand and extend existing brands, and design the products, services, spaces, and experiences that bring them to life.
The candidate has their thumb on the pulse with culturally relevant product development and processes. This designer shall understand current brand trends, perceptions and overall interactions; someone who can tell stories and creatively synthesize analysis and put themselves in the minds of both the consumer and client to help us meet their needs.
Experience and minimum qualifications:
seven + years of professional design work experience
BA in Industrial Design or equivalent undergraduate-level degree
expert-level competency in Adobe Creative Suite (Photoshop, Illustrator, InDesign)
experience in the design and manufacturing of diverse products, with a focus on consumer products and furniture
established track record of bringing products to market, from concept to manufacturer hand-off
strong visualization skills – fantastic expertise in hand sketching both on-the-fly and at a desk, ability to translate 2D concepts to CAD (including Class-A surface development), and experience with digital rendering software (KeyShot, V-Ray)
participation in consumer research, conceptualization and development of new products, functional prototyping, understanding of mechanical and structural design, form development, design for manufacturing (DFM/DFA), determining product CMF, and packaging design
natural comfort with physical prototyping and modeling – both low-fidelity and presentation-level models
passion for human-centered design
self-motivation, excellent communication, strong interpersonal skills, an open mind, the ability to thrive in multidisciplinary teams, and the skills to balance great design with short deadlines
a love of collaboration and learning
a fearless and positive attitude
Preferred qualifications:
MA in Industrial Design or equivalent post-graduate level degree
experience managing multi-disciplinary teams
experience and expert-level competency in SolidWorks – modeling of complex mechanical assemblies, FEA, top-down design
practical & theoretical knowledge of mechanical systems and/or mechanical engineering
experience with desktop 3D printing
Please submit applications using the 'apply' link below.
Applications have closed.