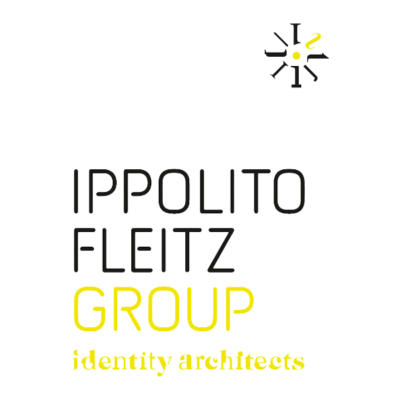 Ippolito Fleitz Group is hiring a business developer to join its studio in Stuttgart, Germany.
We are Identity Architects.
Mit diesem Antrieb denken und arbeiten wir als ein weltweit führendes Studio für die Disziplinen Architektur, Design und Kommunikation. Mit großer Leidenschaft für interdisziplinäre Konzepte und Umsetzungen. Mit herausragenden Referenzen auf der ganzen Welt. Mit 80 Mitarbeitern aus 14 Nationen. Und über 250 internationalen Auszeichnungen.
Unsere Arbeitsweise ist analytisch, konzeptionell, lösungsorientiert, prägend. Immer auch aufregend, offen, neugierig, verliebt. So gestalten wir unverwechselbare Identitäten, die Relevanz schaffen.
Wir suchen ab sofort einen Business Developer (w/m/d)
Du willst zur Spitze gehören?
Du willst Deine kreative Identität verwirklichen?
Dich zieht interdisziplinäre Freiheit an?
Du lebst den Zusammenhalt eines internationalen Teams?
Innenarchitektur, Produkt- und Kommunikationsdesign sind die Dimensionen, in denen unser Team Gebäude, Innenräume, Produkte und Kommunikationsmaßnahmen erschafft, die immer Teil eines Ganzen und doch etwas Unverwechselbares sind.
As unique as your talent. Join our team.
Das sind Deine Aufgaben:
Aktive Unterstützung der geschäftsführenden Partner und Projektleiter in Bezug auf die Geschäftsentwicklung
Leitung von Marktforschungsprojekten (incl. Recherche, Initiative ergreifen und Koordination mit dem Management)
Aufbau neuer Beziehungen zu wichtigen Ansprechpartnern in der Architektur-, Immobilien- und Designbranche, mit besonderem Schwerpunkt auf dem Wachstum unserer internationalen Märkte
Erstellung von Geschäftsplänen anhand von Kundenanforderungen und Geschäftsdaten
Unterstützung des Architekturteams und des Managements bei Kundenbesuchen, Follow-ups und Übersetzungen
Unterstützung bei der Erhaltung eines allgemeinen Überblicks über geschäftsbezogene Anfragen (u.a. Status-Updates vorbereiten, Pflege von CRM- und Projektdatenbanken)
Direkte Kommunikation mit unseren Kunden
Planung und Durchführung inspirierender und überzeugender Präsentationen, sowohl auf Deutsch als auch auf Englisch
Antworten auf RFQs/RFPs/RFIs vorbereiten
Flexibilität, auf Anfrage zu reisen
Das bringst Du mit:
Hervorragende mündliche und schriftliche Kommunikationsfähigkeiten, einschließlich Keynotes und Präsentationen
Deutsch und Englisch als Muttersprache oder hohes Verhandlungsniveau sind ein Muss
5-7 Jahre Erfahrung in einem Architekturbüro oder in einem vergleichbaren Designbereich mit Schwerpunkt Konzepterstellung
Fähigkeit zur Teilnahme an einem Design-/Architekturgespräch mit eigener Herangehensweise in Bezug auf Design und Inhalt.
Die Fähigkeit, Geschäftschancen zu erkennen und zu ergreifen
Starkes strategisches Denken in Bezug auf ausgewählte Märkte und Bereiche in Verbindung mit den verfügbaren Ressourcen
Gutes Verständnis der aktuellen Trends auf dem Architekturmarkt, weltweit und insbesondere auf dem deutschen Markt
Fähigkeit, Ideen in die Tat umzusetzen
Engagiert, vorausschauend, neugierig und aufgeschlossen
Interessiert an Internationalität
Konversationsfähigkeit und interdisziplinäres Denken
Unabhängige, zuverlässige und strukturierte Arbeitsweise
Ausgeprägte Teamfähigkeit, sowie die Fähigkeit, Hierarchien zu stabilisieren und sich auf das Wesentliche zu konzentrieren
Digitale Kompetenz ist ein Muss. Fließende Beherrschung von Adobe InDesign, Microsoft Office sowie professionellen sozialen Netzwerken (linkedin, Xing) wird vorausgesetzt
Was wir bieten:
Du bist Teil eines Designstudios, das mit seinen Projekten zum internationalen Spitzenfeld gehört
Internationale Projekte mit interdisziplinären, vielfältigen Aufgabenstellungen
Teams an drei Standorten – Stuttgart, Berlin und Shanghai
Starker Teamgeist getragen von Zusammenhalt und Zugehörigkeit
Engagiertes Arbeitsfeld, das Dein Talent entfaltet
Dynamische Entwicklungschancen
Weiterbildung in Fachthemen und Softskills – intern und extern
Besuch von Messen und Fachveranstaltungen
Förderung Deiner Eigenverantwortung und Professionalität gegenüber Kunden und im Team
Aktive Teilhabe an der Unternehmensgestaltung über Jour Fixes, Workshops und Team-Events
Betriebliche Altersvorsorge
Freizeitausgleich und flexible Urlaubsplanung
Daniel Cano freut sich auf Deine Bewerbung per E-Mail mit:
Anschreiben
Lebenslauf
Portfolio/Arbeitsproben
Gehaltsvorstellung
Frühestem Eintrittstermin
gerne PDF-Format (maximal 15 MB) an: jobs.stuttgart@ifgroup.org
Informationen zum Umgang mit Deinen Daten gem. DSGVO stellen wir auf unserer Website zur Verfügung – Datenschutzbestimmungen
Wir freuen uns von Dir zu hören!
You must sign in to apply for this position. If you don't have a Dezeen Jobs jobseeker account, create one here.