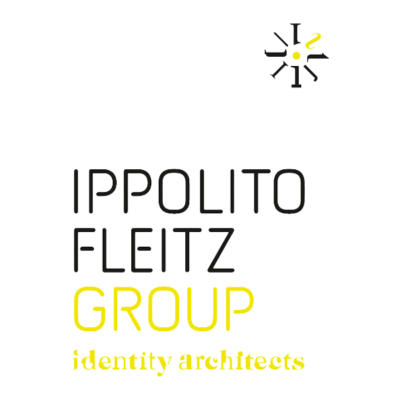 Ippolito Fleitz Group is looking for a project manager in interior design to join its practice in Stuttgart, Germany. 
We are identity architects. 
Mit diesem Antrieb denken und arbeiten wir als ein weltweit führendes Studio für die Disziplinen Architektur, Design und Kommunikation. Mit großer Leidenschaft für interdisziplinäre Konzepte und Umsetzungen. Mit herausragenden Referenzen auf der ganzen Welt. Mit 80 Mitarbeitern aus 14 Nationen. Und über 250 internationalen Auszeichnungen.
Unsere Arbeitsweise ist analytisch, konzeptionell, lösungsorientiert, prägend. Immer auch aufregend, offen, neugierig, verliebt. So gestalten wir unverwechselbare Identitäten, die Relevanz schaffen.
Wir suchen ab sofort einen Projektleiter Innenarchitektur (w/m)
Du willst zur Spitze gehören?
Du willst Deine kreative Identität verwirklichen?
Dich zieht interdisziplinäre Freiheit an?
Du lebst den Zusammenhalt eines internationalen Teams?
Innenarchitektur, Produkt- und Kommunikationsdesign sind die Dimensionen, in denen unser Team Gebäude, Innenräume, Produkte und Kommunikationsmaßnahmen erschafft, die immer Teil eines Ganzen und doch etwas Unverwechselbares sind.
As unique as your talent. Join our team.
Das sind Deine Aufgaben:
Übernahme der Verantwortung für erfolgreiche Umsetzung anspruchsvoller Interior-Projekte
Entwicklung und Implementierung ganzheitlicher Umsetzungsstrategien
Wirtschaftliche und terminliche Verantwortung für die Umsetzung komplexer Interior-Projekte
Führung von interdisziplinären Projektteams: Interior-, Kommunikations- und Produktdesign
Überzeugende Moderation von Umsetzungsprozessen, auf Deutsch und Englisch
Direkte Kommunikation mit Auftraggebern und Projektpartnern
Saubere Projektdokumentation
Das bringst Du mit:
Mehr als 8 Jahre Berufserfahrung im Innenarchitektur-Kontext
Starke professionelle Haltung und Organisationstalent als Projektleiter
Offene interdisziplinäre Denkweise und Motivationsfähigkeit
Eigenständige, zuverlässige, strukturierte Arbeitsweise und sehr gute Teamführungsqualitäten
Sicheres Auftreten und ausgeprägte Kommunikations- und Argumentationsfähigkeit in Wort und Schrift
Verhandlungs- und Präsentationssicherheit in deutscher und englischer Sprache
Sicherheit im Umgang mit der branchenüblichen Software
Großer Enthusiasmus für das Umsetzen von ambitionierten Projekten und Arbeit mit Menschen
Was wir bieten:
Du bist Teil eines Designstudios, das mit seinen Projekten zum internationalen Spitzenfeld gehört
Internationale Projekte mit interdisziplinären, vielfältigen Aufgabenstellungen
Teams an drei Standorten – Stuttgart, Berlin und Shanghai
Starker Teamgeist getragen von Zusammenhalt und Zugehörigkeit
Engagiertes Arbeitsfeld, das Dein Talent entfaltet
Dynamische Entwicklungschancen
Weiterbildung in Fachthemen und Softskills – intern und extern
Besuch von Messen und Fachveranstaltungen
Förderung Deiner Eigenverantwortung und Professionalität gegenüber Kunden und im Team
Aktive Teilhabe an der Unternehmensgestaltung über Jour Fixes, Workshops und Team-Events
Betriebliche Altersvorsorge
Freizeitausgleich und flexible Urlaubsplanung
Daniel Cano freut sich auf Deine Bewerbung per email mit:
Anschreiben
Lebenslauf
Portfolio/Arbeitsproben
Gehaltsvorstellung
Frühestem Eintrittstermin
gerne PDF-Format (maximal 15 MB) an: jobs@ifgroup.org
Informationen zum Umgang mit Deinen Daten gem. DSGVO stellen wir auf unserer Website zur Verfügung – Datenschutzbestimmungen
Wir freuen uns von Dir zu hören!
Applications have closed.