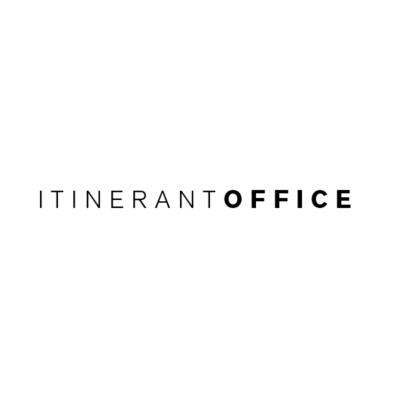 A paid editorial/PR/graphic design internship is available Itinerant Office in Madrid.
Itinerant Office is a research and editorial platform based in Madrid. We curate events, exhibitions and publications, facilitating knowledge exchange supported by a multidisciplinary network. Itinerant Office is the initiator of the New Generations platform and curator of the New Generations Festival, as well as spearheading workshops, exhibitions and events whose overarching aim is to foster knowledge exchange between different experts and disciplines.
We are looking for a creative and motivated individual with excellent understanding of digital marketing, public relations and social media. You would be working alongside us on researching, preparing and implementing new architectural related projects, including an upcoming international architecture festival. You will also be in charge of the various social media accounts and websites, designing newsletters and editing various publications.
We look for:
excellent written and spoken English

social media savvy
outstanding organisation and communication skills
good knowledge of the Adobe Suite (Photoshop, Indesign, Illustrator)
enthusiastic and creative multitasker comfortable working on all aspects of digital marketing and social media campaigning and email marketing
A bonus:
experience with WordPress and MailChimp

experience in working in an architectural or design-related environment
This role would suit a student or recent graduate in architecture, communications, graphic design or a similar field. We will provide you with a monthly stipend.
About us:
we are situated in the iil IED Innovation Lab, Madrid, an engaging collaborative workspace, working alongside multiple design professionals

we offer an excellent opportunity for your personal development. Get a unique insight into an exciting world of fast growing internet brand
Are you interested in working with us?
Submit your CV, motivational letter and portfolio by clicking the 'apply' link below for immediate consideration.
Start date: end of July/beginning of August
Duration: four-six months
Applications have closed.