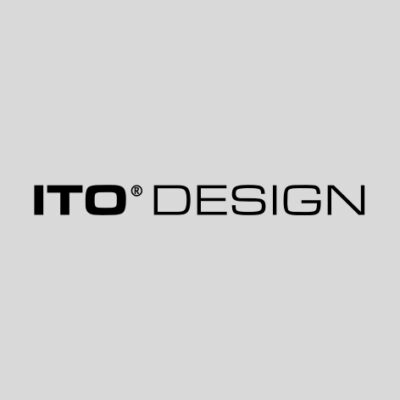 ITO Design is looking for an industrial designer to join its team in Cham, Switzerland.
Industrial Designer:in bei ITO Design, Schweiz
Zur Verstärkung unseres Teams in Cham (Kanton Zug) suchen wir engagierte und erfahrene Industriedesigner.
Sie haben ein exzellentes dreidimensionales Vorstellungsvermögen und ein ausgeprägtes skulpturales Formgefühl, begeistern sich für Design als Spannungsfeld zwischen Technik, Ästhetik und Ergonomie, lieben das Gestalten von Produkten und haben bereits Berufserfahrung im Bereich Industriedesign? Dann möchten wir Sie kennenlernen!
Über ITO Design
Wir sind ein Studio für Industriedesign mit Niederlassungen in Deutschland und der Schweiz.
Seit 1987 entwickeln wir funktionale Produkte für verschiedene Branchen und globale Märkte. Seit der Jahrtausendwende sind wir ein führender Partner der internationalen Büro-Sitzmöbel-Industrie und betreuen Kunden in Europa, Asien und Nordamerika.
Ihre Aufgaben:
Eigenverantwortliche Durchführung von kompletten Designprojekten für internationale Kunden
Mitarbeit an Designprojekten als Teil von internationalen und interdisziplinären Teams
Zielorientierte Konzept- und Designentwicklung nach kundenspezifischen Briefings
Iteratives Erstellen von Modellen und funktionalen Mockups zur Validierung von Designkonzepten
Detaillierte Umsetzung von Entwürfen in CAD
Digitale Visualisierung von Entwürfen
Präsentation von Designkonzepten
Marktbeobachtung und Identifikation von neuen Produktpotenzialen
Ihre Qualifikation:
Abgeschlossenes Studium, Fachrichtung Industriedesign • Mindestens drei Jahre Berufserfahrung im Bereich Industriedesign
Erfahrung in der Planung und dem Management von Designprojekten
Fundierte Kenntnisse zu Fertigungsverfahren und Material, Erfahrung in produktionsgerechter Gestaltung
Sehr gute CAD-Kenntnisse (vorzugsweise SolidWorks / Rhino)
Erfahrung mit Sub-D Programmen von Vorteil
Gute Kenntnis digitaler Darstellungstechniken (3D-Rendering, Bildbearbeitung)
Breites technisches Verständnis
Handwerkliches Geschick
Reisebereitschaft (internationale Kundenbesuche, Messebesuche etc.)
Gute Sprachkenntnisse in Deutsch und Englisch (fliessend in Wort und Schrift)
Sicherer Auftritt im Kontakt mit Kunden und bei Präsentationen
Wir bieten Ihnen:
eine Festanstellung ohne Befristung
gute Aufstiegsoptionen
flexible Arbeitszeitgestaltung
einen Arbeitsplatz direkt an Fluss und See
eine Anstellung in einer Region mit hohem Freizeitwert
Sind Sie der Meinung wir könnten zueinander passen? Schicken Sie uns Ihre aussagekräftigen Bewerbungsunterlagen und ihr Portfolio als PDF (max. 15 MB). Achtung: Web Links werden nicht berücksichtigt!
Wir freuen uns darauf, Sie kennenzulernen.
ITO Design GmbH
Schmiedstrasse 3c
6330 Cham
Switzerland
Salary: Undisclosed
Applications have closed.