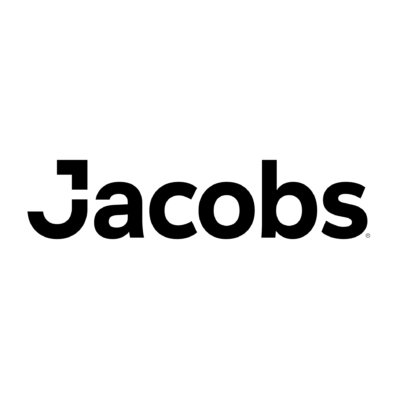 Jacobs is seeking a principal architect to join its team in London.
At Jacobs, we make the world smarter, more connected and more sustainable.
Together, we're pushing the limits of what's possible. We stay ahead to create the new standards our future needs.
Reinventing tomorrow is our promise and an invitation to raise the bar in everything we do. From the brilliant solutions we create with our clients, to the open and inclusive culture we create for our people. From the positive difference we make in our communities, to the added value we deliver to our shareholders.
We are currently looking for an experienced principal architect, preferably with experience in the transportation sector, to join our busy and exciting London based multi-disciplinary design studio, who are currently working on a number of diverse and challenging design projects.
Working within our cities and places business unit, the successful candidate will need to have strong leadership skills with proven capability of leading complex multi-disciplinary infrastructure projects. The challenging role requires excellent design skills with the ability to work on all stages of the project lifecycle from strategic definition, to undertaking feasibility studies, concept proposals, to delivering coordinated technical design solutions for our clients.
The candidate will be expected to take up the role of design lead on projects requiring the management of medium to large-sized architectural teams and accept responsibility for the production of architectural deliverables. A highly collaborative working approach is essential together with strong communication skills to manage architectural team members, interface with other design disciplines, and liaise effectively with clients.
Using sound technical experience and excellent interpersonal skills, the architect will manage projects and mentor less experienced architectural team members to produce designs and associated deliverables for our multi-disciplinary design projects across a broad selection of sectors from rail, aviation, to public sector education, and ministry of defence projects.
The position will provide an opportunity for client facing roles working on projects of moderate to higher complexity schemes with focus on innovation and the use of digital;  ensuring that Jacobs maintains the highest technical standards, levels of service, and quality.
As a key member of the regional multi-disciplinary design team, the candidate will play a significant role in the delivery of technical design solutions, acting as the design-focused team lead, balancing commercial, technical and resourcing responsibilities.  In collaboration with other project team members you will assist in preparing, reviewing and refining design proposals using various media. This includes traditional methods such as hand-sketching, to electronic design platforms including BIM, 3D modelling and drafting in CAD.
A principal architect working in this role will be responsible for:
representing Jacobs in liaising with client representatives, project stakeholders, and in-house/external consultants within joint venture consortiums
championing the principles of good design, bringing inspiring innovative design solutions to our increasing project portfolio
delivery of technical outputs of projects and the seamless sharing of information with other discipline teams working within a common data environment
ensuring technical quality through implementation of best practice and continuous improvement processes
developing and maintaining excellent client relationships through successful project execution
developing talent within the team by coaching and mentoring less experienced staff and supporting their technical career development aspirations
management of team resources reporting regularly to the architectural studio lead.
monitoring allocated budgets for project delivery with direct interface to project managers and engineering management
supporting on bidding and sales opportunities to secure future workload for the architectural team
acting as design lead within multi-disciplinary design projects responsible for the design coordination of interfacing disciplines from regional teams across the UK
delivery of architectural design deliverables including production of design models, drawings, visuals, schedules, to the production of full NBS Chorus specifications
ability to deliver sustainable design solutions with drive to reduce carbon for a more connected and sustainable world
the successful candidate will be highly motivated with the ability to take forward and deliver projects and be able to demonstrate previous experience in the successful management of multi-disciplinary design projects
you will be an excellent communicator, capable of presenting projects and design solutions to clients and collaborating with multi-discipline teams to achieve optimum design solutions
Other key skills and desired characteristics required for this position include:
promoting and upholding a culture of caring within the team
acting with honesty and integrity at all times in accordance to our vision, mission, and core values
adopting a design-focused mindset when problem-solving and delivering projects
having a sound working knowledge of BIM Level 2 project delivery and the ability to implement the use of 3D design processes on projects including working in Autodesk Revit
ability to develop designs to eliminate health and safety risks within the design and put safety first
take ownership, responsibility, and accountability for the delivery of architectural design elements
strong communication and listening skills to communicate effectively to team members, clients and stakeholders
embrace digital technology, innovation, and automation to drive efficient design solutions
exhibit thorough organisational and time management skills to deliver tasks to set timescales
adopt a flexible working approach with the ability to perform in changing working environments on a variety of different project types
The successful candidate will be asked to complete a Baseline Personnel Security Standard Pre-Employment check and will be required to undergo various other checks including identity, right to work, employment/education history and criminal record. If you are unable to meet this and any associated criteria, then your employment may be delayed or even rejected.
Jacobs is an equal opportunity employer who is committed to the safety and wellbeing of all.
You must sign in to apply for this position. If you don't have a Dezeen Jobs jobseeker account, create one here.