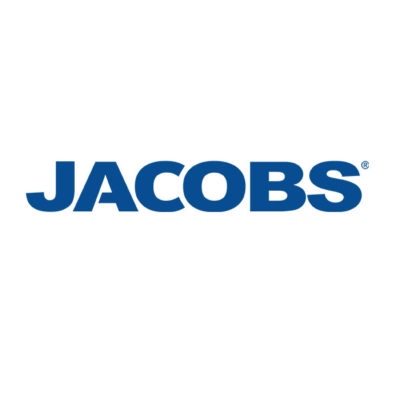 Jacobs is seeking a rail stations lead to join its team in London.
Position summary
Jacobs' vision is to support our clients by creating solutions to deliver a more connected, sustainable world.
With the growth of train travel in the UK and mainland Europe, rail stations form an integral part of this strategy; stations are merging with the cities they serve and acting as a catalyst for transforming the areas around them; true nodes in a connected society.
We are seeking a self-motivated, strong leader who will be able to work with our clients, understand their needs and develop innovative design concepts that are aesthetic, connected, functional and smart.
Our rail station lead will be responsible for:
engaging with clients to understand their objectives
developing solutions that meet these requirements
leading our designers to implement these solutions creating imaginative stations for the future
This position offers a design professional the opportunity to take on a leadership role within a company like no other.
Main responsibilities
Strategy and growth:
evaluate, develop and implement a short, medium and long-term business strategy for the continued growth of the ground transportation market
ensure that our teams understand our approach and create advocates of our talent pool
drive continual improvement of our services and delivery; using client engagement to track trends and owning improvement initiatives
encourage collaboration with our global solutions and technology teams so we become 'the first phone call' and are recognised by our clients as the most respected full-service transportation solutions provider
broaden awareness of Jacobs through participate in industry engagement events
grow our business to a number one industry position, leveraging a broad service portfolio and engaging with our talented team of solutions leaders to serve current and prospective clients.
Leadership:
provide leadership and direction to the multi-disciplinary design integration of station design projects
lead the adoption of appropriate emerging technologies station
deliver connected and sustainable station design and position us at the front of station designs
foster a positive, can-do attitude and build confidence in our ability to deliver world-class design solutions
work in close collaboration with business units and solutions and technology to educate, internally and externally, so that we fully leverage our capabilities, client relationships, and expertise
Delivery:
work with our sales teams to identify, develop and actively engage in top prospects (executive sponsor, pursuit strategy development, key staffing, proposal reviews, etc)
provide key input to our strategic pursuits in accordance with our business growth metrics
collaborate with our wider team from digital solutions specialist to rail engineers to develop solutions that are smart
align collaborative partnerships with other key industry partners
Client relationships:
grow and maintain a network with current and potential clients utilising industry reputation, experience and knowledge to develop new prospects and expand existing business
serve as a client executive or sponsor for select top clients
promote Jacobs as the preferred employer by the industries most talented and client service-oriented personnel
encourage, and be at the forefront of, developing new technologies and solutions for clients
People:
work with business unit leadership to grow, develop and mentor our people
work with business unit leadership teams to attract and develop diverse and highly talented workforce
Education and experience
The successful candidate will have established relationships with clients in this sector through having delivered significant station design projects.
Qualifications
Bachelor's degree and twelve plus years of directly related experience.
Experience:
extensive experience in delivering the design of significant station projects in UK and/or mainland Europe
experience in similar client facing roles
proven leadership and people management skills; executing strategies to improve efficiencies by optimising performance
minimum seven years in a leadership role required with some experience over multiple facilities required
participation at industry level in forwarding the development of station design
Competencies:
a high-level of intellectual curiosity and passion to be part of creating something new
critical problem-solving skills
strong leadership capability
a collaborator who thrives in a diverse and multi-disciplinary environment
demonstrate the desire and ability to mentor and motivate staff
people-oriented, hardworking, intelligent, with a strong work and safety ethic; high energy and action orientation with the ability to make things happen
outstanding communication skills
possess strong business development skills
possess the ability to leverage beyond a project-based focus to address and contribute to the greater office and regional issues
unquestioned integrity and personal values
Our culture
At Jacobs we have recently celebrated 10 years of our culture of caring -BeyondZero ®. We see safety differently – we strive to go BeyondZero by putting the health, safety and well-being of our employees first in everything we do.
We are committed to equality across our business and we promote STEM and WISE (Women in Science and Engineering) initiatives. When you join Jacobs, you will have access to a wide range of global networks, centred on inclusion and diversity.
To find out more about our networks, check out our website.
We encourage applications from candidates looking for flexible working or reduced hours' contracts.
Benefits
Alongside a competitive salary, Jacobs offer you:
extensive paid holidays of up to 32 days inclusive of national and public holidays
a broad flexible benefits programme including the option to buy additional holidays, private health care and life assurance
the opportunity to join a global organisation committed developing its people and to continuous growth
Successful candidates will be asked to complete a Baseline Personnel Security Standard pre-employment check and will be required to undergo various checks including identity, right to work; employment/education history and criminal record. If you are unable to meet this and any associated criteria, then your employment may be delayed or rejected.
Jacobs is an equal opportunity employer who is committed to the safety and wellbeing of all.
Please submit applications using the 'apply' link below.
Applications have closed.