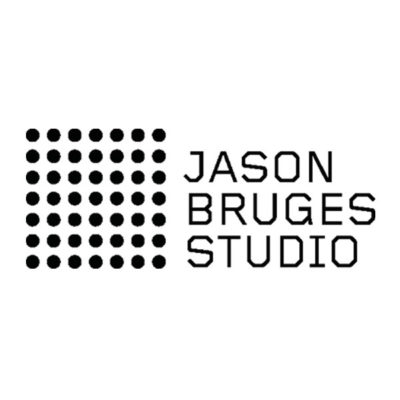 Jason Bruges Studio is seeking a computational designer to join its team in London.
Full-time computational designer.
Jason Bruges Studio has become internationally renowned for producing innovative installations, interventions and ground-breaking works. Their practice involves creating interactive spaces and surfaces that sit between the world of architecture, site-specific installation art and interaction design.
Jason Bruges is creative director of Jason Bruges Studio, which he founded in April 2002. He leads a pioneering team of architects, designers, creative technologists, programmers, computational designers and engineers to design and build ground-breaking installations across the world. The design studio and in-house workshop is based in London Fields, east London.
Job specification
We are looking for a full time, highly-skilled computational designer to join our design studio. Working on a wide range of international projects, from smaller temporary installations to permanent architectural scale works, you will be working closely with, and support the design and production team, by using computational tools and workflows as a central part of each project.
You should be a whizz with Grasshopper and have an understanding of Unity and Rhino.
Day-to-day work will include procedural modelling, and complex parametric design to assist with the development and delivery of our projects from concepts, through to production and delivery. You will work closely with the design and production teams, and will be instrumental in developing parametric design solutions across the studio.
 What you will do:
develop innovative parametric solutions to design and production challenges across the studio
set up and manage parametric and computational design workflows.
ensure these are efficient, and well coordinated with the teams involved.
conduct research and development for new applications and software processes
undertake analytics on models developed by other members of the team. This may be design or engineering focussed to rationalise or explore options on a structure or wiring system
develop and strengthen relationships with office and studio leaders by improving communication and integration of a parametric workflow throughout the duration of projects
 Your background:
at least two to three years of experience in a digital design role post qualification
minimum of a master's degree or equivalent technical training. This could be from a design or engineering background.  Alternatively we would also welcome applications from people with significant parametric design experience from industry
expert knowledge of Rhinoceros and Grasshopper tools
advanced knowledge of visual programming in Grasshopper and preferred knowledge of textual programming in C# or Python
knowledge of other design applications such as V-Ray, 3DS Max,
Cinema 4D, Sketchup, Adobe Creative Cloud Suite, etc
articulate communicator, able to convey design technology concepts to all levels of design and delivery leadership
creative thinker dedicated to problem-solving, research, and innovatio
You should be proficient with multiple software packages, with a comprehensive skill set within 3D design and computational geometries, real-time simulations and algorithmic data-driven design. Someone who has a mature attitude and understanding of workflows and coordination of projects, able to work independently and with direction and have a great eye for design.
A sense of resilience and humour are a must. We approach everything we do with exploration and excitement and we need someone who will be an extension of this.
There is lots to contribute in this position with access to highly creative, artistic projects and fantastic clients worldwide.
What we offer:
20 days annual leave plus one for birthday/one extra day A/L after
two years' service, up to max of five days
business mobile phone
automatic enrolment in NEST pension scheme
free weekly yoga
cycle to work scheme
annual eye check-up
quarterly museum/gallery trips
maternity/paternity package
Jason Bruges Studio has in place an Equal Opportunities policy implemented in accordance with the Equality Act 2010, whereby we are committed to providing equality of opportunity in our employment practices and procedures by respecting and valuing the positive impact a diverse workforce brings to our culture. We aim to avoid unlawful discrimination being suffered by our employees, job applicants, clients, customers, workers, or volunteers.
We will strive to ensure that our work environment remains positive, free from harassment and bullying, and that everyone is treated with dignity and respect at all times in maintaining and sustaining equal opportunities and diversity in employment.
Salary: competitive salary for the right candidate
To apply: Please send your CV, cover letter and portfolio of relevant work to via the apply for job button below, marking the application JBS_CD_0623
Salary: Undisclosed
Applications have closed.