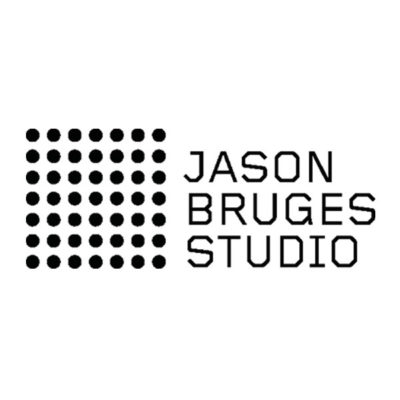 Jason Bruges Studio is seeking a junior-mid design engineer to join its team in London.
Studio profile
Jason Bruges is the creative director of Jason Bruges Studio, which he founded in April 2002. He leads a pioneering team of architects, engineers, designers, creative technologists, programmers and computational designers to design and build ground-breaking installations across the world. The design studio and in-house workshop is based in London Fields, East London.
Job overview
We are looking for an enthusiastic and collaborative junior mechanical, structural or design engineer to join our busy design studio. Working on a wide range of international projects, from smaller temporary installations to permanent architectural scale works, you will help develop, prototype, test and build digital artworks. You will be led by the senior engineer and work closely with: the design and creative technology team, production managers and computational designers. You will help to ensure the project output is to the highest standard.
Your day-to-day work includes working closely with the senior design engineer and production team on mechanical, structural and technical solutions to design problems. The role involves extensive testing and experimentation throughout the design process. Alongside our senior design engineer, you will also be translating design concepts into engineered solutions, liaising with manufacturers, and installing artwork. You'll be well versed in design for manufacture and routinely produce drawing packages to communicate your ideas to our manufacturers.
We are looking for someone who has a good team spirit and mature attitude, an understanding of workflows and coordination of projects and can work independently and with direction. You will have a great interest in the cross-relation of technology, art and design.
Essential skills and knowledge:
demonstrate wide experience in manufacturing processes with metal, wood and plastics
first-hand experience with the integration of mechanical (stepper motors, linear actuators) and electrical hardware (LED tape, PCB) within bespoke structures
sufficiently confident in metalworking and woodworking skills
well-organised and able to work well under pressure
plenty of practical experience
design, as well as engineering-minded
ability to output drawings and 3D models suited for the manufacture
ability to liaise with both manufacturers and clients
proven ability to create very fast turnaround prototypes
strong solid and surface modelling skills
comfortable with 3D modelling applications. Fusion 365, Solidworks, Rhino or similar
proven experience in Adobe Creative suites
Desired skills and knowledge:
able to bring your own list of suppliers
experience working in either film, art, event production, internals, advertising, or arts fabrication
finite element analysis experience
experience in computational design such as Grasshopper
electronics experience, Arduino and processing sketching
hand sketching skills
lighting experience
project management
seeing projects run from idea conception through to delivery
experience working on multiple projects simultaneously
To apply
To apply please send your CV, cover letter via the apply for job button velow making the application JBS_MDE_0123.
Salary: Undisclosed
Applications have closed.