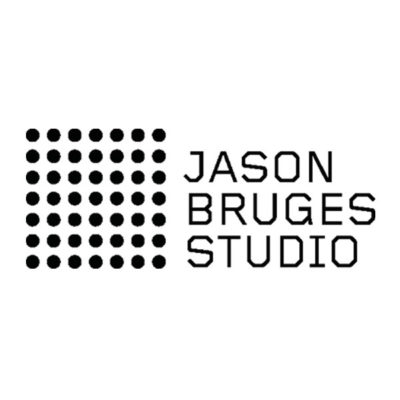 Jason Bruges Studio is seeking a senior designer to join its team in London.
Jason Bruges Studio was founded in 2002. Jason leads a pioneering team of architects, artists, designers, engineers, programmers and computational designers. The studio's work blends architecture with interaction design and uses a high-tech, mixed media palette to explore spectacle, time-based interventions and dynamic spatial experiences. The design studio and in-house workshop is based in London Fields, east London.
We are looking for a talented and solution focused senior designer to join the team to work across a variety of exciting commissions, to uphold the high standards of work within the studio and work as a specialist team member on a variety of global projects. The focus of this role is to deliver exceptional creative responses to complex design briefs and lead our experienced team to deliver outstanding design presentations that propose innovative yet realistic design solutions within a framework of professional project management. This role will also involve a certain amount of experimentation and working with the team to prototype ideas to aid in the creative process. A sense of resilience and humour are a must as we approach everything we do with exploration and excitement.
The role:
work closely with clients to determine briefs, narratives, technical challenges, and develop the project budget and schedule
undertake research to form design concepts
prepare design solutions that include sketches, animations, storyboards, CAD drawings and models, prototypes and resolve materials and production methods
effectively communicate design ideas, narrative and project development through professional presentations to management, clients and key stakeholders
manage our experienced team of designers, computational designers, creative technologists to deliver the above
monitor, assist, manage and guide the design process of more junior members of the team to deliver great results for their projects
professionally manage suppliers, freelancers and third parties as required by the demands of individual projects
professionally manage timelines and budgets for all design stages of work to ensure deliverables are met within the allocated studio time resource and production budget
work with our production team during the technical design, production and delivery of a project to ensure that the design vision and client requirements are met
some foreign travel will be expected
Skills and experience required:
Part 2 architect (or equivalent) with at least five years of post-graduation project management experience within a world class professional design environment
exceptional design skills, the ability to present and communicate ideas clearly that can be delivered through realistic design solutions
proven ability to deliver large multi-stakeholder projects on time and on budget
history of impeccable client liaison and internal management skills
able to negotiate with and confidently manage a variety of suppliers
a multi-tasker, with a proven ability to manage multiple projects at any one time within a fast-paced environment
demonstrated experience of managing a diverse team from different disciplines to deliver exceptional work
experience of working with interactive environments
strong understanding of current technology, materials and manufacturing processes
project and team management experience through the typical architectural stages of work, alongside production, installation and commissioning
knowledge of Rhino, Cinema4D and Adobe Creative Suite such as InDesign, Photoshop, Illustrator, Premier, Media Encoder as well as Microsoft Office software – Word, Excel, Powerpoint
Behaviours:
a genuine interest in the interactive art installation sector
keeping up to date with developments in design and technology
a flexible and creative approach to working within a team and with clients
impeccable communication and the ability to transfer complex ideas into layman terms
keeping up to date with developments in design/architectural regulations
self-starter and ability to inspire and motivate others
analytical and thorough work ethic to ensure projects are delivered on time and on budget
commercial awareness
Benefits include:
20 days paid annual leave, exclusive of English bank holidays plus one day for your birthday
automatic enrolment on our pension scheme
an iPhone on our Vodaphone business package
free yoga once a week
Wednesday running club
weekly shared teaching sessions including Grasshopper and Python
Friday drinks
annual summer party and open studios
Please submit applications using the 'apply' link below.
Applications have closed.