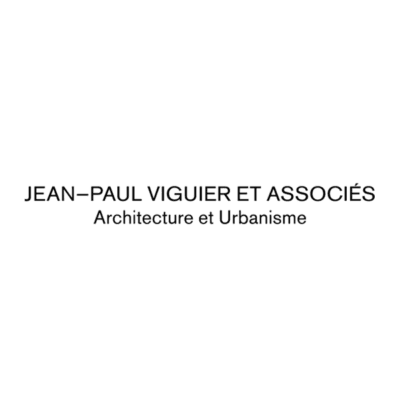 Jean-Paul Viguier & Associés is looking for a Revit/AutoCAD interior designer to join its office in Paris, France.
Jean-Paul Viguier & Associés is an internationally recognised architecture and urban planning firm founded in 1992 based in Paris. Highly experienced, multi-disciplinary and dynamic, the practice designs and develops projects according to a global approach spanning from urban planning to landscaping, from architectural interior design to urban furniture design, for both public and private operations including office space, housing, institutional and commercial space. Today the office is composed of 130 people including 15 different nationalities and is governed by a collective organisation including the founding architect and 12 associates.
Jean-Paul Viguier & Associés is looking for a highly creative, self-driven and technically strong senior interior designer with minimum five years' experience in the office sector, as project manager under the direction of the director of the interior architecture department.
Jean-Paul Viguier & Associés directs and executes interiors and environments from concept to project construction and completion. We offer a full creative interior design service with projects ranging from the two-dimensional page to the three-dimensional space, and from conceptual to the built space.
We are looking for someone who is above all organised and methodical, who has the sense of detail as well as proficiency in Revit and AutoCAD, by preference with a minimum of two years in the same office, on all phases of design. This person will need to be autonomous yet comfortable in dealing with other people and have a taste for teamwork.
Key responsibilities:
to assist in the creative vision

to deliver design work from concept to detail

to develop the interior design concept and material palette for the project

to prepare, and develop drawings, models, material and mood boards and other documents related to the design

to coordinate the internal design team for the project

to liaise with consultants and suppliers

with a sound knowledge of office and commercial space programs

proficiency in detailing and specifications

construction site supervision

able to manage several projects simultaneously
Qualities and skills required essential:
legally able to work in the country in which the position is based

have an industry-recognised diploma or degree in architecture or interior architecture or interior design

three+ years of experience with architectural or interior firms

proven track record of designing and sourcing for large scale projects

able to take initiative in response to direction or instruction

able to manage and prioritise tasks and time efficiently

self-motivated and able to take responsibility 

good interpersonal skills and able to work independently and as part of an effective team

able to build good relationships at all levels, internally and externally

able to deal with the management of junior and intermediate designers on the team
Additional appreciable skills:
French-speaking

experience at diverse interior architectural firms
Required proficiencies:
must be proficient in Revit

must be proficient in AutoCAD

Illustrator

InDesign

Excel and Word

SketchUp
Please submit your application by clicking on the 'apply for this job' link below.
Fixed-term contract or freelance contract for a six+ month project.
Applications have closed.