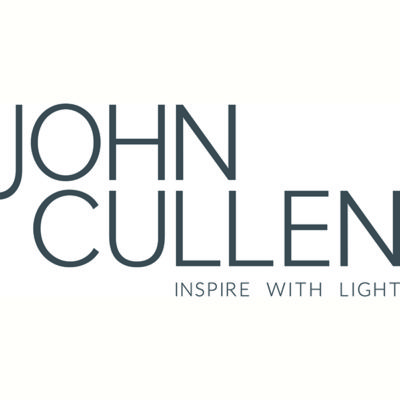 John Cullen Lighting has an opportunity for an aftersales service executive at its studio in London.
The role
To assist the supply chain and aftersales service manager in the delivery of superior customer service, with specific focus on 'aftersales' response to enquiries, issues or complaints; managing these through to resolution, exceeding expectations.
Key responsibilities:
deliver the highest level of customer service to John Cullen clients and identify opportunities for improvement
ensure that customer complaints are dealt with in a timely manner according to our policies and procedures
log all aftersales and customer service complaints and analyse and identify trends reporting issues at operational meetings, and suggest corrective actions
provide aftersales support to all customers and respond within a reasonable amount of time to all issues, setting expectations with the customer
help deliver the warranty service for all John Cullen product (RMA procedure) and liaise with both our suppliers and any necessary third parties
initiate follow-up phone calls with customers following the resolution of corrective actions
initiate the delivery of feedback surveys following delivery of products and services.
support the supply chain to deliver special order products and service by processing purchase requests and advising sales of any issues
ensure that supplier 'open order book' dates are entered in our ERP system escalating any concerns to the supply chain team
initiate communication with customers in situations where product delivery has exceeded commitment dates; advising them of delays and where necessary suggesting alternatives
attend and advise visitors to the John Cullen customer service centre involving sales or design teams as required
assist project management with product support and repair requests received through all communication channels; with particular focus on incoming calls and emails
negotiate with customers to deliver the alternative products if required, passing resultant sales orders to the sales team; identifying any potential leads as result of such interactions
be fully aware of the latest products, technology and technical information in the John Cullen product range, including all its unique selling points
develop long-term customer relationships with a view to generating and increasing trust in the John Cullen brand
keep manager aware of significant issues or concerns identified during routine activities. Other duties and responsibilities as assigned
manage daily, weekly, monthly KPI dashboard
Qualifications:
GCSEs, with good grades in English and maths
Experience:
three plus years' in a customer service role, preferably in a luxury goods or brand business
knowledge of customer service in a brand driven environment is preferred. Sensitivity for brand values and identity.
Key skills/attributes:
'hands on' with the ability to multi-task and adapt to change
highly organised
good communicator as the position requires the support of your colleagues and coordination between different departments both within the company and outside
you must act as the voice of the customer within John Cullen
excellent telephone manner
knowledge retention
calm under pressure
commercial awareness
proficient knowledge of MS Office (Word, Excel, Outlook, PowerPoint)
previous use of a CRM or ERP system advantageous (SAP B1)
passion and knowledge of the lighting industry is advantageous but not essential
ability to work in a dynamic, pressured and ever-changing environment
excellent decision-making abilities and ability to apply information
reliable, flexible, proactive, team player and highly motivated
The company
At John Cullen Lighting, we work on projects around the world helping clients transform the lighting in their homes and gardens, hospitality venues and superyachts. We are a lively, dynamic company and we're proud of what we do. Our projects range from simple one-room installations to multi-million-pound homes and yachts. Located in the Chelsea Design Quarter in London, we work with the most renowned architects, interior designers and developers within the industry and deliver projects with real impact.
Applications have closed.