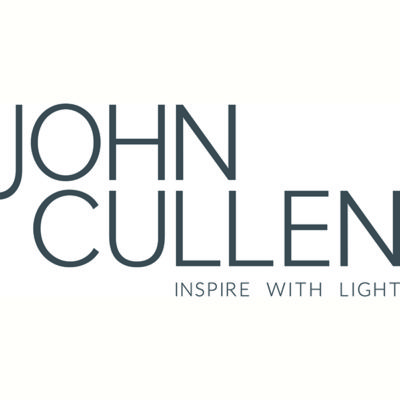 John Cullen Lighting is looking for an assistant project coordinator to join its team in London.
The role
To support the project coordinator in the smooth running of projects, helping to draft detailed project plans and then coordinating their delivery on time and to the customer's satisfaction – providing the main link between sales, design, supply chain and end customers. The emphasis will be on managing smaller projects fairly autonomously and supporting larger projects.
Furthermore, the role requires the preparation of sales quotations from lighting specification documents and from AutoCAD tender drawings, as well as the processing of sales orders and invoicing.
Key responsibilities:
drafting, in support of the project coordinator, detailed, accurate, and realistic time plans for the effective delivery of complex, cross-functional projects with inter-dependencies
coordinating communication and meetings with internal and external stakeholders in projects ensuring the pre-agreed project programme is meticulously followed
raising accurate sales quotations with the support of the relevant design/sales member
preparing accurate bills of material and budgetary quotes
processing and cross-checking sales orders and producing order acknowledgements
raising sales invoices/proforma invoices and monitoring order payments to process delivery notes
raise design fee invoices and assist in reporting on the status of actual design fee invoicing vs client agreed proposal to highlight over/under servicing issues
working closely with the R&D and supply chain teams to ensure products are delivered to the customer in a timely manner, proactively confirming lead times to the client and sales team
updating and maintaining client records on the company CRM system
communicating by telephone (in and out) and email with all stakeholders in a timely and proactive manner
coordinate the agreement and confirmation of site bookings for controls and lighting design personnel
draft monthly reports on project status for review by project coordinator and issue to team leaders
with sales team, provide accurate information for forecasting
work with project coordinator to identify project risks such as; potential bottlenecks which stretch resources, product availability, lead times etc.
report on any project related non-compliance in line with ISO-9001
to have a good understanding of the company's product and service offering (inhouse training is provided)
Qualifications:
good GCSEs, especially in English and maths
ideally A'levels
Experience required:
one year's project management
one year in a business where service delivery has a high priority
Skills/attributes:
highly attuned to customer service delivery
energy and enthusiasm
proactive, self-starter
strong communication skills (written and oral)
a real team player and be naturally collaborative
good knowledge of SAP
proficient in MS-Office skills (especially Word and Excel)
good timekeeping and well organised
additional information technology skills such as customer relationship management (CRM), the ability to interpret AutoCAD tender drawings to prepare bill of materials are preferred
The company
At John Cullen Lighting, we work on projects around the world helping clients transform the lighting in their homes and gardens, hospitality venues and superyachts. We are a lively, dynamic company and we're proud of what we do. Our projects range from simple one-room installations to multi-million-pound homes and yachts. Located in the Chelsea Design Quarter in London, we work with the most renowned architects, interior designers and developers within the industry and deliver projects with real impact.
Please submit your CV and cover letter using the 'apply' link below.
Applications have closed.