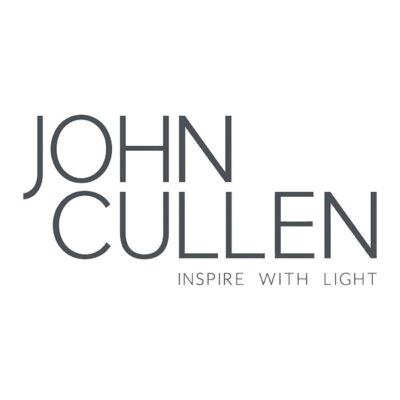 John Cullen Lighting is seeking a lighting designer to become part of its team in London.
The role
The designer is a creative position within the design studio. The role incorporates the duties of design and self-management of your own design projects as well as assisting more senior designers and directors with larger design projects as directed.
Key attributes
You must be creative, highly organised, flexible, a good listener and a good learner. You must be a John Cullen Lighting ambassador and should conduct yourself accordingly by acting in a professional manner at all times and by setting a good example to customers, suppliers, colleagues and visitors. You must be proficient in CAD.
Responsibilities
Creative:
deliver high-quality design schemes, specifications and creative advice to John Cullen Lighting clients
deliver the highest level of customer service to John Cullen Lighting clients
design and present lighting design schemes for John Cullen Lighting clients to a high level and to deadline
to be fully aware of the latest insights, trends and creative influences in lighting design
demonstrate and advocate the highest creative and technical design skills
demonstrate and advocate the highest technical knowledge of lighting
be knowledgeable about all design practices, regulations and company products
Design management:
produce fee proposals and to ensure that they are produced and dispatched in a timely manner to meet customer expectations
manage, record and report your follow-ups on fee proposals to convert the highest number into fee-paying design projects
generate the maximum personal billable creative hours for the company and to achieve your billable hours target
attend on and advise customers in the showroom, give product demonstrations and take part in the showroom rota
to liaise with the John Cullen Lighting sales team to convert as many sales opportunities as possible
to work additional hours as required commensurate with the responsibilities of a designer
to assist with CPD seminars and masterclasses if required in accordance with the company CPD/masterclass programme
support and to report the design director and take responsibilities as delegated by your line manager and company directors
help manage specific tasks involved in the day-to-day design studio as required and oversee the smooth running of the studio in the absence of more senior colleagues
attend client sites visits, instigate site visits and site surveys as necessary as part of project work
carry out commissioning of lighting schemes after installation when required including during antisocial hours
to work additional hours as required commensurate with the responsibilities your role including, but not exclusively

CPD seminars
masterclasses
site visits/commissioning
showroom manning
Saturday showroom manning
to manage office personal admin in accordance with company processes
to manage, monitor and report on your own personal development and targets by way of meetings and appraisals
Project management:
demonstrate excellent project management skills and practices in dealing with customers, suppliers and staff to deliver tasks and projects on time and on budget
produce design specifications, fee proposals and quotations to the highest quality commensurate with the John Cullen Lighting brand
Please submit applications using the 'apply' link below.
Applications have closed.