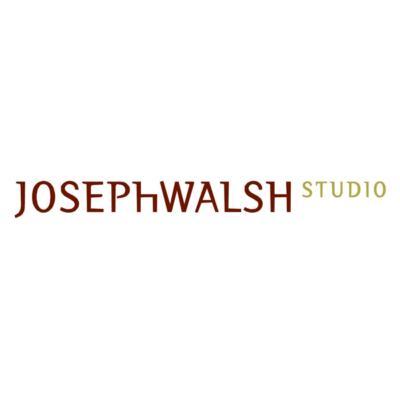 Joseph Walsh Studio is recruiting a design developer to join its team in Cork, Ireland.
Joseph Walsh Studio is the creation of the renowned designer Joseph Walsh whose unique works are created and crafted in his West Cork studio in Ireland by a talented team of master makers, design technicians and engineers. Each member of the team contributes their skill to crafting outstanding creations of work, embracing challenge and disrupting existing practice, to achieve the ambitious pieces realised in this extraordinary environment.
The role of design developer
Under the direction of the studio director and working closely with an international team of highly skilled master craftsmen, the design developer will work on a variety of diverse, rich and ambitious projects. These projects range from domestic scale pieces to large-scale sculptural installations for private clients, international exhibitions and cultural institutions.
The successful candidate will be directly involved with projects from initial concept presentation through to technical assistance during onsite installations. They will be required to work on a number of projects simultaneously; therefore having the ability to multitask is essential. They will be extremely organised with a passion for detail and have the ability to engage confidently with highly experienced architects, engineers and project managers around the world.  Travel to international destinations to work on site-specific installations and exhibitions may be required, therefore the design developer will have the ability to communicate clearly and professionally with on site professionals.
As part of a growing design team they will be responsible for the smooth operation of the design function and ensure clear and efficient communication at all times with the Studio director, workshop team and finance department.
Key responsibilities:
detailed scheduling of assigned projects
direct involvement and documentation of highly innovative research and development projects
concept development – including material studies
model making and prototyping
development of presentations including drawings, final models, graphic design and material samples
development of exhibition concepts – including layouts
Technical skills required:
knowledge of 3D modelling, drawing and rendering programmes (including Rhino)
3D prototyping using various materials
model making skills
communicative drawing skills
knowledge of wood working tools and machines desirable
Education and eperience required:
Completion of a recognised third level course
General attributes:
The successful candidate will have a sympathetic understanding and appreciation of the studio's design language, the ability to meet the technical challenges presented by complex projects and the ability to achieve deadlines.
Other requirements:
full clean driving licence
fluent English
Home