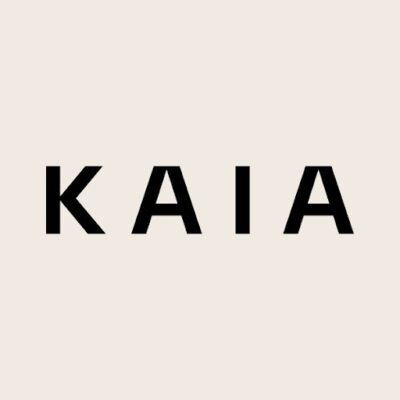 Kaia Ltd is seeking a junior social media manager to join its team in London, UK or Munich, Germany.
Kaia is a luxury lighting brand which is based across London, Vienna and Munich. We create unique lighting objects of the highest design and quality. Sustainability is at the core of our values. In an industry that is saturated in mass-production we strive to use natural and reusable materials, create made-to-order, timeless products and use techniques that champion artisanal tradition.
We are looking for a for a junior social media manger to support our team in delivering social media updates and company newsletters in order to grow our audiences and increase engagement across all our channels.
Initially as a 12 month fixed-term part time position, with the scope to become a full-time position after this time.
Skills required:
manage Kaia's social media accounts – creating and posting content increasing brand awareness
unparalleled understanding of all platforms especially Instagram, with proven ability to increase following and expand online presence
give creative ideas of topics to be included and new campaign ideas
a natural creative! Able to take interesting videos and inspiring photos
provide suggestions to management for improving customer experience on social platforms
understand the overall concept of Kaia, including the brand, customer and product goals
engage with customers or clients who reach out via our social platforms
Adobe Creative Suite skills an advantage – particularly InDesign and Photoshop
ideally studied a marketing, design or similar degree
have a genuine interest in and understanding of the luxury lighting and interiors sector
monitor various social media platforms including Instagram, Facebook and Pinterest and analyse analytics to gauge the success of campaigns
This position has the option of being based in either London (working remotely) or in Munich with housed accommodation. Or a combination of both with travel to Munich from London on a regular basis. This is a part time position. Salary is based on experience.
Please submit a CV and a cover letter via the apply for job button below, explaining why you'd be a good fit for Kaia.
Due to the high number of applications only successful candidates will be contacted.
Please state your availability to start this role.
Role to start ASAP.
Applications have closed.