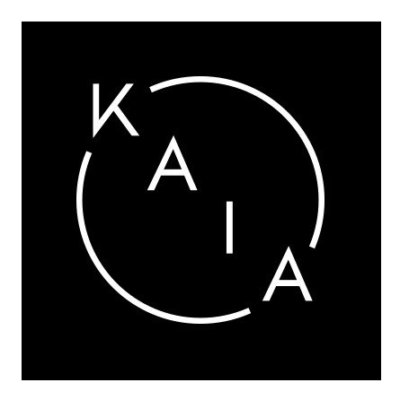 Kaia Lighting is currently looking for an experienced, highly motivated, sales/account manager in London (working remotely).
This role is a six-month contract on a freelance basis with the option for a part or full-time position.
Kaia Lighting is a luxury lighting company and combines the application of art, construction technique and craftsmanship with the vision to explore things to their very essence. Our objects speak their own language: functional beauty, simplicity, timelessness, purity, elegance often wrought in geometric perfection. We strongly believe in sustainability, the preservation of tradition in craftsmanship and have a strong ethos of diversity in our team.
We are working from three different locations in Europe: our headquarters are based in London, our workshop in Austria and we also have a representation in Munich, Germany.
A suitable team member is a pro-active, self-motivated person, digitally knowledgeable, with excellent spoken and written English and strong communication skills. The ideal candidate will have an intrinsic understanding of good customer service and a proven ability to communicate their passion for interiors, lighting design and the creative industries. Experience of selling high-end lighting and organising customer deliveries is essential.
Areas of responsibility:
proven and extensive knowledge of the industry in design/lighting ideally with a rich contact list
providing customers with a knowledgeable, friendly, and high-quality service
UK business development/opening new client accounts
exceptional management of orders from initial enquiry through to delivery and installation
organising regular showroom meetings with clients in the London showrooms
promoting the business by liaising with stylists, journalists and editors to arrange product loans, ensuring editorial coverage in key industry publications
Knowledge and experience:
excellent English spoken and written, excellent phone manners
outstanding in admin, filing and organisational skills
using CRM system with confidence
ideally good skills in excel and word to produce lists and reports efficiently
layout operating skills in Adobe InDesign and Photoshop is advantageous for preparations of marketing material and client presentations
ideally basic understanding of lighting systems
have a minimum of two years' working experience in a similar role
We are looking for an individual with a flexible attitude, hands-on and passionate about design. Starting immediately.
We offer a base salary and incentive compensation package.
To apply, please submit your CV by clicking the 'apply' button below.
Note:
please only apply if you have excellent English (spoken and written)
please only apply if your qualifications and experience meet those required
You need to be already based in London (or outskirts of London) and eligible to work in the UK.
Applications have closed.