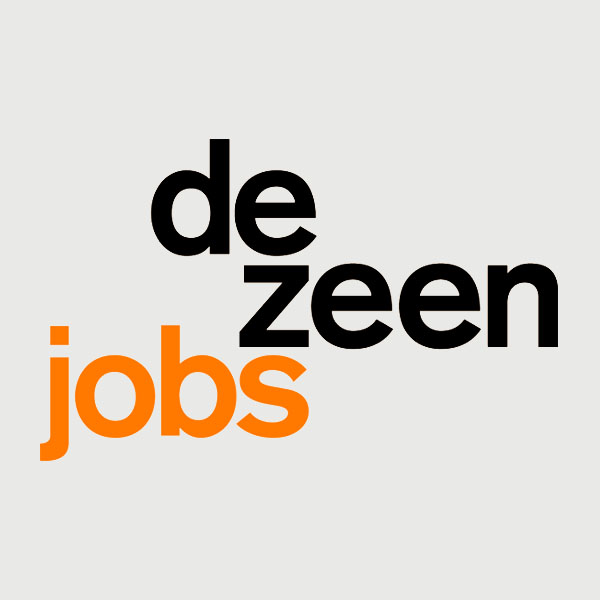 Kansas City Art Institute (KCAI) is seeking applications for the Sosland family chair of foundation studies in Kansas City, USA.
Sosland family chair of foundation studies
Full-time, tenure-track position
About KCAI's foundation program and this position
Established in 1965, the foundation program at KCAI serves approximately 200 freshmen each year and has been focused on first-year principles and pedagogy for over fifty years. The program is unique in that it devotes 18 credit-hours to introductory art and design studio practice during the first year of the undergraduate experience.
The pedagogical strength within the first-year studio program at the Kansas City Art Institute is based on a combination of diverse faculty who are committed practitioners and educators across a broad range of fine arts, craft, and design. The foundation program is the first year of the undergraduate curriculum at KCAI that brings freshmen into broad-based, studio-intensive investigations in perceptual and intellectual studies.
The active climate of the foundation is an immersive experience that nurtures student abilities and challenges their preconceived ideas and attitudes towards creativity. It is literally the foundation on which students build decisions about majors that are as diverse as painting, animation, fibre or product design.
In the fall semester, our faculty lead students to begin developing a vocabulary that is rooted in visual experience. This includes teaching students how to reason visually, to transcend literalism, link verbal and visual ideas, and to experience the joy of making and creating a visual expression.
Our foundation curriculum is structured in sections where students work with one instructor throughout the fall semester; this mentor helps students to understand critique and self-reflection. Students encounter a range of creative challenges, including perceptual drawing, 2-D design, 3-D form investigation, and time-based and mixed media investigations as avenues of communication and expression. The spring semester is composed of three five-week workshops, and students can work with three faculty members across the semester.
This endowed chair position is a full-time, tenure track position with leadership, research and teaching responsibilities. KCAI is a leader in foundation studies and the program is at a moment of transition characterized by an evolving curriculum and enrollment growth. The successful candidate will recognize the program strengths while sharing a vision to lead the program into the future. The endowed chair should have a record of excellence as an educator, student and faculty mentor, and in service and outreach, as well as a national reputation as a maker and contributor to contemporary visual culture.
We are looking for a forward-thinking leader whose work is curiosity-driven and propelled through discovery and collaboration. We are looking for a thinker and maker who sees the foundation as a unique educational form.
The chair should be well-versed in foundation education history and trends. They should have excellent interpersonal and communication skills through writing, speaking, and listening. They will be responsible for fostering a dynamic and diverse department culture, showing vision in hiring and retaining quality faculty and staff along with a dedication to identifying and addressing barriers to equity and inclusion in our community.
The foundation department takes a holistic approach to education that is extra-disciplinary and focuses on the growth of our next generation of contributors to visual culture whether it be through design, visual arts, creative writing or otherwise. The successful candidate will be knowledgeable and skilled in a variety of creative disciplines outside of their primary area of research, with the capacity to approach fundamental studio issues through the diversity of media, creative processes and conceptual development with a focus on first-year pedagogy.
Education and experience requirements:
M.F.A., M.Des or equivalent degree in design or architectural studies and studio work
full-time, college-level teaching experience
experience in higher education leadership
generative artist and/or designer with a recognized professional practice and scholarly work
evidence of involvement in an innovative project, program, or curriculum design
About the position and KCAI
KCAI offers an exceptional benefit, holiday package for full-time employees including 100% employer-paid insurance and a 5% retirement match for eligible participants. The position also includes a significant research stipend. This position will begin on august 1, 2020.
Founded in 1885, The Kansas City Art Institute is a four-year private college of art and design offering the BFA degree in studio-focus disciplines, creative writing, and art history. The college is dually accredited by the Higher Learning Commission regionally and by the National Association of Schools of Art and Design.
Centrally located in Kansas City, our campus is positioned between two of the nation's leading art museums (Nelson-Atkins Museum of Art and the Kemper Museum of Contemporary Art), creating an incomparable educational experience. Our institution is a thriving creative destination with approximately 700 students working under the guidance of 57 full-time faculty. KCAI is a significant contributor to our region's creative culture, and this momentum begins for many of our students in the foundation program.
Application deadline and procedures
Application review will begin on January 15, 2020. This position is considered open until an offer of employment has been accepted. Inquiries and applications received during the on-campus finalist stage of the search are not guaranteed consideration.
Attach to the email in PDF format only:
letter of application
curriculum vitae
statement of teaching philosophy
list of three professional references we may contact
PDF of 20 examples of current work, including, title, dimension, media and year, or a link to an online portfolio with up to 10 minutes of video
PDF of or online link to up to 20 examples of student work, including brief assignment descriptions
KCAI provides reasonable accommodation for qualified individuals with disabilities and disabled veterans in the job application process. If you have any difficulty using our online system and you need an accommodation due to a disability, you may contact the human resources department about your interest in employment. Any questions or concerns can be directed to Kansas City Art Institute's human resource administrator at hr@kcai.edu.
To submit your application, please submit all the relevant information and document by clicking the 'apply' button below.
Applications have closed.