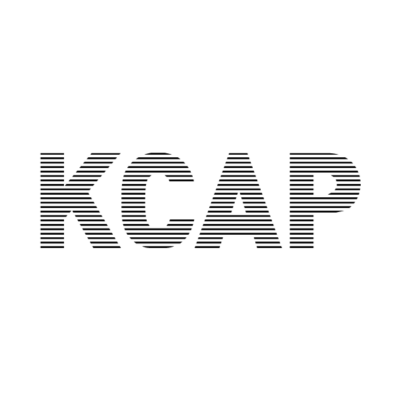 KCAP Architects & Planners is seeking a graphic designer with three years' experience to join its team in Rotterdam.
Position: graphic designer
Experience: three years minimum
Dedication: fulltime
Location: Rotterdam, the Netherlands
Starting date: as soon as possible
Deadline: 20 February 2021
We're looking for a graphic designer talent who has the ambition to participate in the rebranding of a 30-year-old architecture office and wants to grow into the role as art director. You will create and protect all visual aspects and storytelling of the KCAP Brand for years to come, playing a crucial part in our new quest and strong new appointed PR team. This is also your unique change as graphic designer to learn from and in one of Europe's best graphic design studios, which designs our new corporate identity with you.
Your role:
develop our new corporate identity, together with one of Europe's most well-respected graphic design studios
develop strategies how to implement and nurture KCAP's new implemented corporate identity, together with the director communications
strongly involved in the development and daily upkeep of our new to be created website
team up with our social media manager to create strategies and content
creating concepts for branded environments, buildings, interior, etc. for our ongoing design projects
in lead of photography and video; developing and nurturing a new style, together with the director communications and graphic design studio
responsible of future projects photography and video; control planning, creative briefings, coordination of crews and controlling budgets
providing graphic guidance and support on topics like KCAP's events, lectures, exhibitions, presentations, etc.
Your qualities:
committed to implement our new corporate identity, designed by the external graphic design studio
having excellent skills in Adobe Creative Cloud (Photoshop, Adobe After Effects, Indesign and Illustrator are a must)
having experience with 3D software are important in order to adjust CAD drawings with experience in print and digital design production, plus the transformation from print to digital design
conceptually strong and very skilled in visual storytelling
minimum of three years' working experience within a creative studio
completed a master and/or bachelor in graphic design and/or related studies
having excellent planning, organizational skills and always focused on people management
experience working with clients and external advisors
familiar with architecture is a great asset, but not necessary
comfortable working in a dynamic with tight deadlines and high demands
self-confident, independent, flexible, open-minded, internationally oriented and a true problem solver
fluent in English, speaking Dutch or other additional languages is very welcome
able to work for several weeks in Amsterdam (physically present)
What we offer:
the unique chance to work intensively with one of Europe's most well-respected graphic design studios
during your stay at KCAP you will work for a short period of several weeks at the graphic design studio in Amsterdam (physical present when the COVID-19 situation allows it again), to develop the new CI and learn to master it
being part of a very talented group of team members (PR, BD & VIZ), who are on a mission to become the best in their field of work
play a key role within the rebranding of a 30 year old international renowned architecture office and being able to develop and implement your thoughts, skills and ambitions
working on a new corporate identity, new website, a new office interior and accelerating KCAP's social media
working on many daily PR outputs, increasing the awareness and customer service of KCAP
opportunity to grow into the role of art director
being stimulated to improve your knowledge by participating workshops, attend lectures, visiting events, etc.
always work within multidisciplinary international teams (architecture, landscape design and urban design) on a huge variety of projects on different markets and within different cultures
appropriate salary according to architecture CAO standards (Dutch collective agreement for staff employed by architecture)
a profit sharing system
a pension scheme
career opportunities to growth and learn
working on high-end projects, from Europe to Asia, from Antwerp and St. Petersburg to Shenzhen
a dedicated team of over 100 professionals with over 25 different nationalities and over 30 years of experience
About KCAP
KCAP is a leading international design firm specialised in architecture, landscape design and urban design. For over 30 years we are international design experts in defining cultural landscapes, for our current and future generations. With our team of over 100 highly enthusiastic colleagues from over 25 different nationalities, we work on improving future landscapes from our offices in Rotterdam, Zurich, Shanghai and satellite offices in Seoul and Singapore.
How to apply
Will you strengthen our team? Please submit your cover letter, CV (both max. 1 A4) and portfolio, all in PDF using the 'apply' link below.
Send your submission to: Bastiaan van der Sluis (director communications)
Deadline to apply: 20 February 2021
Applications have closed.