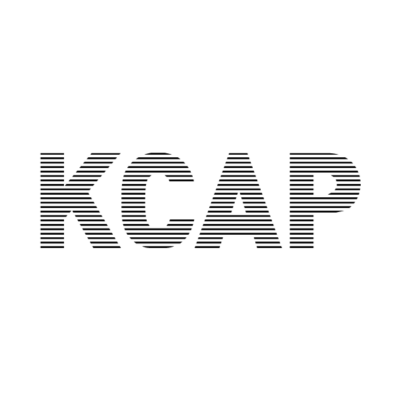 KCAP Architects & Planners is seeking a visualisation manager to join its team in Rotterdam.
Position: visualisation manager 
Experience: five years minimum
Location: Rotterdam, the Netherlands
Starting date: as soon as possible
Deadline: 15 February 2021
Having the ambition to shape your own visualisations team within an international architectural office? Here's your chance to start doing this. At KCAP we're looking for a manager who will build and lead a team of four visualisers. Together with the director communications, our public relations team, an external well-respected graphic design studio and internal graphic designer, we're currently working on a new corporate identity for KCAP. The visualisations team will play a crucial part in this new quest and your role as manager will play a vital role, representing KCAP's identity for many years to come.
Your role:
together with the director communications and senior visualiser you will give shape to a new VIZ team, having the freedom to develop strategies and to improve the daily business of the VIZ team

you will be leading your team by strongly monitoring planning, workflow and the aesthetical quality of the work

the health of our KCAP team is very important to us, as manager you will guide your team the best way possible, together with the director communications and the manager operations

we're currently working on over 25 international projects worldwide. Together with three VIZ team members you will therefore work on a huge variety of scales, countries and styles of aesthetics.

together with the director communications you will develop new innovative workflows which help the day-to-day business between the VIZ team, clients and over 100 colleagues, spread over offices in Rotterdam, Zurich and Shanghai

work close with the directors communications to improve and preserve KCAP's branding

having close relations with partners, associates and projects leaders on a day-to-day bases

create and present strategies for innovative steps to increase KCAP's visual style and your teams mental quality

together with your team you will be very much stimulated to improve your knowledge by participating workshops, attend lectures, visiting events, etc., but also sharing your knowledge with the design teams to increase awareness for this beautiful and important craftmanship
Your qualities:
wide-ranging knowledge of visual design software/3D modelling and rendering software

strong skills in 3dsMax, Forest Pack, Rail clone, Vectorworks, Rhino, Unreal engine, Corona Renderer and Adobe Creative Suite

knowledge of BIM and Blender are great assets

extensive knowledge and skills in post-production software for still images, video and real-time

highly aesthetically skilled

experience in different scales and disciplines; architecture, urban design and landscape design

rendering skills with an eye for lighting, composition and material

being an leader type with a transparent management style

having excellent planning, organizational skills and focused on people management

experience working with clients and external advisors

comfortable working in a dynamic and artistic environment with tight deadlines and high demands

fluent in English, Dutch or other additional languages are a great asset

flexible, open-minded, internationally oriented

pleasant and clear communicator

problem solving mentality
What we offer:
always work within multidisciplinary international teams (architecture, landscape design and urban design)

appropriate salary according to architecture CAO standards (Dutch collective agreement for staff employed by architecture)

profit sharing system

pension scheme

career opportunities to growth and learn

working on high-end projects, from Europe to Asia, from Antwerp and St. Petersburg to Shenzhen

a dedicated team of over 100 professionals with over 30 years' experience
About KCAP
KCAP is a leading international design firm specialized in architecture, landscape design and urban design. For over 30 years we are international design experts in defining cultural landscapes, for our current and future generations. With our team of 100+ highly enthusiastic colleagues from over 25 different nationalities, we work on improving future landscapes from our offices in Rotterdam, Zurich, Shanghai and satellite offices in Seoul and Singapore.
How to apply 
Will you strengthen our team? Please submit your cover letter, CV (both max. 1 A4) and portfolio, all in PDF using the 'apply' link below. 
Send your submission to: attn. Bastiaan van der Sluis
Deadline to apply: 15 February 2021
Applications have closed.