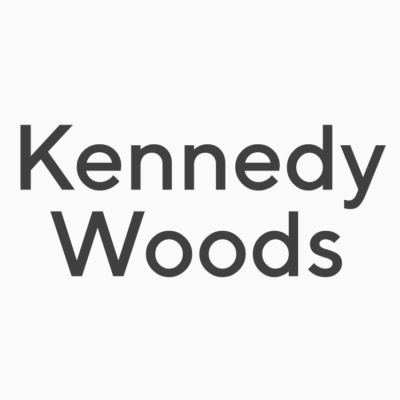 Kennedy Woods Architecture is seeking an experienced Part 2 architect to help on a range of education sector projects with its team in London.
Who you are:
You are a collaborative designer who sees the ability to work together with other people as the key to successful projects and is interested in creating a positive impact in the world through built projects.
You are a free-thinker who takes initiative, enjoys autonomy within the framework of a brief and can develop a line of conceptual thinking. You are a competent designer with an understanding of processes and construction, who enjoys grappling with different scales and can work outside of their past experience.
You pride yourself on your ability to communicate ideas through images, drawings and writing and are particular about detail, but not precious. You are able to understand how to adapt communication to suit different audiences (most importantly, non-architects), and enjoy being inventive with the tools and media you use to make communication engaging and inspiring.
You aren't tied to any particular style, instead you like to find suitable responses grounded in real context, challenges or tensions you discover in a brief. Despite this you have a strong aesthetic sensibility and appreciate clarity, simplicity and innovation in design.
Who we are:
Kennedy Woods mission is to design kind, clever places to help people learn and grow. From school estate masterplans to interior fit-outs, we work hand-in-hand with schools and nurseries to create outstanding learning environments across a range of architectural scales.
As the UK's first B Corporation architecture studio, we are dedicated to supporting innovative and sustainable development, and our process is underpinned by user-centred design principles, including user research and engagement.
Our office is a light-filled studio, two minutes from Peckham Rye overground station, in South London.
We are a values-led company that believes a strong culture is the key to achieving fulfilment, producing great work and building lasting relationships. Ours is based upon the values of empathy, tenacity, questioning and spark, which are at the heart of everything we do.
Learn more at www.kennedywoods.co.uk or and via Instagram @kennedywoodsstudio.
About the role
We are looking for someone to support our team of architects across several education projects at a range of RIBA stages, and quickly step into a job running role within the practice.
The ideal candidate would be a team player, quick learner, and problem-solver who brings natural organisation, attention to detail and a good eye for graphics and composition, as well as strong drawing, digital modelling and visual communication skills to support our tight-knit team.
Required skills and experience
Minimum criteria:
minimum two years UK architecture office experience
high proficiency in AutoCAD, Photoshop, Illustrator and InDesign
ability to competently 3D model in SketchUp
highly organised, with good personal time-management
confident communicator, with good written and spoken English
all applicants must have the necessary working permits
What we can offer:
starting salary in line with RIBA pay guides, based on experience
benefits package including health insurance and partial profit share bonus
good work/life balance with no work-late culture
quickly build up to job-running responsibility
great learning opportunities as part of a close-knit team
How to apply
Please use the subject line "P2 job application" and include a CV, portfolio of recent work via the apply button below.
Instead of adapting a generic cover letter, please provide four 140 character responses to the following questions:
who are you? What is your story?
what's your favourite aspect of your current job and why?
what interests you most in the world? (except design/architecture!)
what changes would you make to Architectural education and why?
Salary: Undisclosed
Applications have closed.