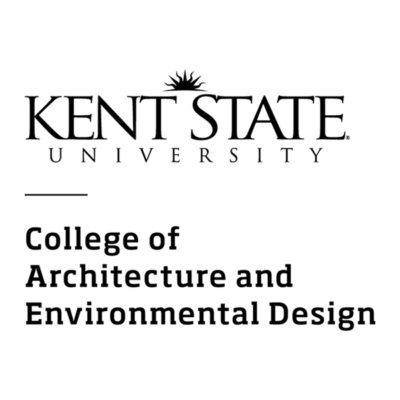 Kent State University is recruiting an emerging faculty fellowship to join its College of Architecture and Environmental Design in Kent, USA.
Schidlowski emerging faculty fellowship
Faculty FT Non-CBU-9 Mo
College of Architecture and Environmental Design (CAED)
[Job #988546]
Kent campus – Kent, Ohio
Opportunity: The College of Architecture and Environmental Design (CAED) at Kent State University invites  applications and nominations for the annual Schidlowski emerging faculty fellowship starting fall 2023. This  nine-month residency is designed to engage promising junior faculty candidates in a dynamic and progressive  academic environment at the outset of an architecture faculty career. In addition to a competitive teaching  salary for the 2023-24 academic year, the fellowship provides a separate fund to support the production of an  original design research project to be exhibited and presented as part of the college lecture series during the  Spring 2023 semester. 
Minimum requirements 
An accredited master of architecture (M.Arch) degree or its equivalent;  demonstrated exceptional promise for teaching architectural design studios and other courses that  productively engage their own creative work and/or research; previous success in university teaching,  innovative research, and/or design practice with a commitment to architecture as a material practice. 
About the programs, college, and university: The College of Architecture and Environmental Design at  Kent State promotes the integration of practice and research as they relate to changing climatic,  societal, and technological conditions and is committed to advancing the professions and their impact  on the built environment. The architecture programs are an integral part of a growing multidisciplinary  college dedicated to design education that prepares graduates to lead in a rapidly changing world. This  mission aligns with Kent State's mission 'We transform lives and communities through the power of  discovery, learning and creative expression in an inclusive environment'. 
Our strategic hiring plan forecasts continued growth in enrolment and additional tenure track hires with an  emphasis on furthering a scholarly/research and design community dedicated to advancing professional disciplines relating to the built environment. CAED graduate programs in healthcare design, urban design, landscape architecture, a graduate research degree in architecture and environmental design and the Cleveland Urban Design Collaborative (CUDC) provide opportunity for cross disciplinary  collaboration that is complemented by university units including the Design Innovation Initiative (DI Hub), Kent State's highly ranked fashion school, the school of visual communication design, the College of  Aeronautics and Engineering, the Advanced Materials Institute and the Environmental Science and Design  Institute, among others. 
In addition to a rich array of University assets, CAED resources include a branch library, lighting lab, state of  the art Fabrication Lab (FabLab) equipped with woodworking tools, CNC mills, a metal fabrication facility,  vacuum forming and robotics as well as a Robotically Augmented Design Lab (RadLAB), Lighting Lab, laser  cutters and 3D print farm, the Robotically Augmented Design Lab (RadLAB), and a Materials Library complete  with a curated selection of Material ConneXion samples and other digital design assets. The CAED offers exceptional international study opportunities including sponsored studio travel opportunities, semester long programs in Florence and Paris, traveling workshops, and a progressive workshop, lecture, and exhibition  series. The CAED's 40 full-time faculty and administrators and over 1150 undergraduate and graduate  students occupy three primary locations: the LEED Platinum 107,000 sq. ft. John Elliot Center for Architecture  and Design designed by Weiss/Manfredi situated near downtown Kent; the recently renovated Cleveland  Urban Design Collaborative in Cleveland's Playhouse Square; and the Palazzo Vettori in the historic center of  Florence, Italy.  
Located midway between New York and Chicago in the Cleveland/Akron metro area, Kent State University is a ranked maker school and (R1) public research university in the heart of a burgeoning cultural and industrial  region that is home to some of the world's finest art museums, parks, universities, restaurants, theaters,  music venues, and independent cinemas. These include recent buildings and landscapes designed by Coop  Himmelb(l)au, James Corner, Frank Gehry, Farshid Moussavi, NADAAA, Laurie Olin, Stanley Saitowitz, and  Rafael Viñoly. See the following websites for more information for more information on Kent State University and the College of Architecture and Environmental Design.
Application process
Applicants are required to complete an online application on the Kent State University job site via this link (search by position #988546).
Applicants should also include:
Letter of interest with a concise overview of the applicant's personal design research and teaching agendas
curriculum vitae
portfolio of creative work and one proposed course syllabus (PDF, 10MB max.)
statement addressing past and/or present potential contributions to advancing diversity, equity and inclusion through research, teaching and/or service
list of three references with phone numbers and email addresses
Questions may be directed to: Jean Jamine, Schidlowski emerging faculty fellow search committee chair, Kent State University, College of Architecture and Environmental Design, 132 S. Lincoln St., Kent, OH 44242.
Review of candidates will begin November 30, 2022. Full consideration will be given to candidates who have submitted by January 15, 2023.
Kent State University is an equal opportunity employer and all qualified applicants will receive consideration for employment without regard to race, color, religion, sec, national origin, disability status, protected veteran status, or any other characteristic protected by law.
Applications have closed.