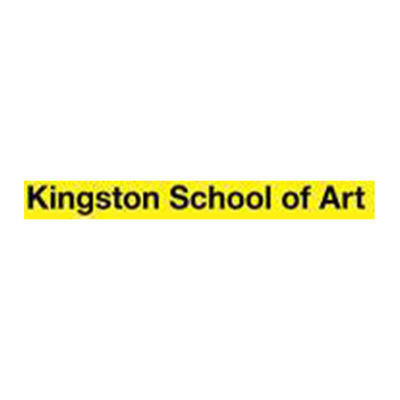 Kingston School of Art is seeking a senior lecturer in architecture to join its faculty in Kingston upon Thames, UK.
The role
This is an opportunity to join the leadership team in the Department of Architecture and Landscape in the Kingston School of Art. Our courses are very focused on the culture and skills that it takes to make well considered landscapes and buildings. We see this as an exciting time in architecture as the discipline reshapes itself to address the climate crisis. Architectural language and method are being transformed to allow a reconnection with meaning via a deeper understanding of the climatic, social and economic consequences of strategic and detailed decisions.
Based in the Kingston School of Art, with incredible workshops and making facilities at our disposal our courses are characterised by both an openness to the possibilities of exploring, making and representing work, and in the rigours of equipping students to propose architectural projects which are imminently possible. Our department uses tectonics, history and theory (reading), representation and professional practice as inter-related ways of seeing, understanding and navigating the subject with each of our staff taking a position of interest in one or more of these in addition to being able to engage with the rounded collegiate discussion of architecture, design and its interpretation from their own position.
The person
In this post we are looking for a senior lecturer to join our teaching team. Ideally this person will be capable of:
contributing to our representation strand of thinking; by representation here we mean that aspect of architecture that involves drawn, modelled and generated ways to communicate space and making. We are interested in how this way of thinking can act as a source of inspiration and discovery, and acts as a primary communication device to clients, builders and more. For this we will favour candidates who are able to demonstrate a critical and technical interest in an aspect of representation and a capacity for creating briefs and structures that allow students flourish in finding new ways to discover and share thoughts through representational technique and interpretation. Analogue and digital techniques are all welcome
running a design studio, for this we will expect applicants to be able to demonstrate a proven and engaged ability to provoke students with well-constructed and imaginative briefs which do not resile from the tricky realities of resolving spaces, and demonstrate how they might be made
carrying out leadership and administrative duties to support the course delivery
advancing an aspect of architectural research, potentially by practice, and ideally linked to the above
if you have not yet attained the required level of UKPSF recognition, you will be expected to do so before the end of your probationary period. For those new to teaching, this will involve completing our accredited Introduction to Learning and Teaching Programme, while experienced educators will align with our Kingston Academic Practice Standards Framework.
The faculty
Kingston School of Art (KSA) has a strong heritage. Since its origins in the late 19th century, it has established an exceptional reputation and become one of the UK's leading art and design educational institutions. The faculty combines a dedication to creative risk-taking, innovation and experimentation with a commitment to working with numerous local, national and global partners and collaborators to lead and shape the future of the creative and cultural industries.
As an art school within a university, KSA fuses the benefits of an art and design-focused identity with the ability to be at the forefront of exciting cross-disciplinary developments in diverse areas such as health, business, engineering and the humanities and social sciences. Ranked in the top five per cent of the world for art and design education by QS top universities, KSA produces globally celebrated alumni, high performing courses, impactful research performance and regularly achieves industry and student awards while engaging with the latest thinking from industry practitioners.
The faculty works with leading brands and institutions forging exciting partnerships with organisations like the ICA, the Design Museum and the BFI. More recently, the faculty has expanded its international presence through partnerships with the Indian Institute of Art and Design and the Pratt Institute in Brooklyn, America. With a wide variety of disciplines taught within the faculty, KSA offers opportunities for cross-disciplinary collaboration in research and teaching – providing both exceptional choice for students and a stimulating environment for academics in the creative fields.
Further information
This is a full-time, permanent role with a starting salary of £48,251 per annum.
Interviews are expected to take place on Monday 30 October 2023.
For informal enquiries please contact Heba Elsharkawy, head of Department of Architecture and Landscape.
Bring your true self, expertise and passion to Kingston where we are continuing to strive to build a university where authentic inclusion and belonging is at its heart. Every one of our staff and students' identities, backgrounds and diverse experiences makes us who we are – so harness and embrace yours by applying today. We welcome applications from black, Asian and minority ethnic backgrounds, LGBTQ+ communities and those with disabilities.
Candidates must be able to demonstrate their eligibility to work in the UK in accordance with the Immigration, Asylum and Nationality Act 2006. Where required, this may include entry clearance or continued leave to remain under the Points Based Immigration Scheme.
To apply click this link. If, for accessibility reasons, you need to apply in an alternative format, please email us or call the HR shared services team on 020 8417 3118.
Salary: £48,251 - £57,061
Applications have closed.