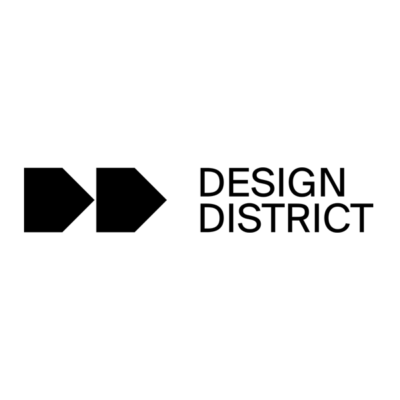 Design District has an opportunity for a marketing coordinator and team administrator to join its team in Greenwich Peninsula's Design District, London.
What are we looking for?
We are looking for an excellent marketing coordinator and team administrator to join our small but growing team. Supporting the Design District marketing manager you will deliver all the marketing and communication activities and any team administrative tasks for the Design District.
Where are we?
The Design District is a collection of 16 buildings designed by eight architects set in the heart of Greenwich Peninsula. From September 2020, we will offer permanent and purpose-designed studio space for the creative industries.
Design District will provide a new space for creatives of all kinds to work together. A thriving home for ideas offering affordable rent, flexible leases and workspace designed specifically for creative disciplines. As our city grows, creatives have a place to stay.
Who are we?
Knight Dragon is the Hong Kong-funded landowner of Greenwich Peninsula, developing Europe's largest single regeneration – it's big, eclectic and original.
15,000 new homes in a whole new swathe of London that brings together culture, community and modern architecture, all wrapped by the river Thames.
We are a team that has grown from 4 to 80+ employees. An ambitious, flexible and entrepreneurial organisation not shy of taking a risk and doing things differently whilst taking its responsibility to London seriously.
We have been building rapidly and running a range of placemaking initiatives for the last few years. With various large projects in the pipeline, including the launch of the Design District, it's a pivotal year for us.
Who are we looking for?
You are keen to learn and continue your development in marketing but alongside some general and team administration, you are looking for your next opportunity in a creative environment.
You are a consummate multitasker and have an organised, calm, methodical yet creative approach to your work adopting excellent time management skills alongside your solid marketing credentials.
You have a sunny and positive disposition and are happy to do what is required to get any job done on time and to the standard required.
The successful candidate will have an innate understanding of place, culture, brand and design and be the epitome of the Design District brand. This understanding, alongside your natural curiosity and interest in the Design District and wider creative communities, will serve you well in this role.
A taste of the tasks:
supporting the marketing manager in the execution of the marketing strategy
creation, distribution and analysis of press releases and communications campaigns
responsible for the execution and analysis of social media, digital and email
support in the execution of the DD events programme, including delivery and support of events
drive community engagement, build relationships and foster partnerships
supporting with website management, updating imagery, copy and pages as and when required, and ensuring the online calendar is accurate and up to date
creating print and digital materials for internal and external use
coordinating with external graphic resource when required
oversee any photoshoot or filming requests taking place
maintenance of marketing budget with input from marketing manager
accurately maintain email databases
accurately updating customer relationship management database
managing image libraries for any projects
general administrative duties as required
Key skills
Essential:
a strong communicator, accurate written work and able to adapt style to reflect suitable tone of voice alongside excellent use of grammar
able to work in matrix organisation, building positive cross functional relationships
proficient in Adobe Suite (Photoshop, InDesign or illustrator)
good knowledge and demonstrable experience using social media and digital marketing
enthusiastic and curious, particularly in relation to arts, culture, creative industries and marketing
good eye for detail
maintains bright and positive behaviours alongside strong work ethic
computer-literate including Microsoft Office
CRM experience; InDesign and Photoshop is desirable but not essential in this role
What we offer
Though you will be working within the Design District you are part of Knight Dragon team and as such you have all that comes with that. A generous list of benefits will be available to you!
We would love to hear from you!
If you have the qualities and know you can demonstrate the talents we are looking for, please submit your CV and a covering email (or chatty letter) sharing your skills and experiences and why you feel you are right for this role. Please also include your current salary and expectations and what it is about the role that excites you!
Knight Dragon Development Limited confirms its commitment to equality of opportunities in all areas of its work. All individuals will be treated in a fair and equal manner in accordance with the law regardless of gender, marital status, race, religion, colour, age, disability or sexual orientation.
As our closing date is 13 February 2020. It may take a week or so after the closing date before we get around to reviewing your application carefully, but be assured you will hear back from us.
Applications have closed.