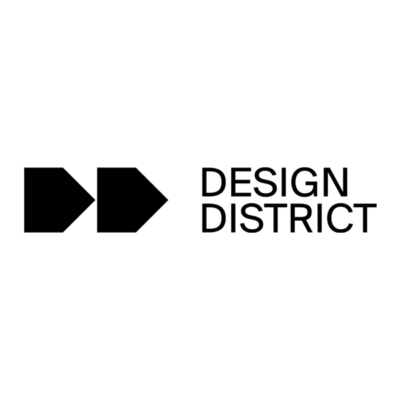 Knight Dragon is seeking a social media/marketing and events intern to join its Design District team in London.
Social media, marketing and events paid internship at Design District
We are looking for a marketing and events Intern to join our marketing team in Greenwich Peninsula's Design District, London.
About you
Bright, enthusiastic and immediately available for a period of six months you are ideally a graduate having studied a degree in media, communications and cultural studies however, we will consider other degrees or an entry-level candidate who demonstrates the right potential.
Working at the core of the team during the very exciting launch phase we need your absolute commitment, energy and enthusiasm throughout.
What this internship offers:
you will work closely with the Design District marketing manager delivering marketing and events, as well as providing general administrative support for the Design District team
a fantastic opportunity to gain experience working alongside marketing professionals in a high profile, one-off, creative project unlike any other
exposure to various wide-ranging marketing activities
experience of being part of this small and pivotal team during this critical launch phase
exposure to the operational activities of various marketing and events strategies/approaches
hands on experience of general administrative duties
at the end of the internship the possibility of a permanent role within the Design District
What you will do:
help organise marketing events and support events digitally, during the day or evening
support the DD marketing manager in the creation and delivery of events including – IT set up, gathering general information, press packs and other promotional material, signage, social media campaign to drive audience numbers, badge preparation etc
support the DD marketing manager in the day-to-day management of the website including, uploading new content and SEO
responsible for the day-to-day management of Design District's social media accounts across Instagram, LinkedIn, Facebook, Twitter, YouTube and Pinterest
work with the DD marketing manager to develop the editorial content plan for the Journal.
support the marketing team with general activities and administrative duties as required, including filing, calendar management etc
assist in marketing and advertising promotional activities (e.g. social media, direct mail and web)
keep all marketing and sales assets up to date, including PowerPoint presentations, InDesign documents and so on
help prepare promotional presentations
help distribute marketing materials
manage and update DD database and customer relationship management systems (CRM)
Key skills:
maintains bright and positive behaviours alongside strong work ethic
a strong communicator, accurate written work and able to adapt style alongside excellent use of grammar
good knowledge and demonstrable experience using social media and digital marketing
enthusiastic and curious, particularly in relation to arts, culture, creative industries and marketing
a good eye for detail
digitally literate including Microsoft Office
Where are we?
The Design District is a collection of 16 buildings designed by eight architects set in the heart of Greenwich Peninsula seconds away from North Greenwich tube. From Spring 2021, we will offer permanent and purpose-designed studio space for the creative industries.
Design District will provide a new space for creatives of all kinds to work together. A thriving home for ideas offering affordable rent, flexible leases and workspace designed specifically for creative disciplines. As our city grows, creatives have a place to stay.
Who are we?
Knight Dragon is the Hong Kong-funded landowner of Greenwich Peninsula, developing Europe's largest single regeneration – it's big, eclectic and original.
15,000 new homes in a whole new swathe of London that brings together culture, community and modern architecture, all wrapped by the river Thames.
We are a team that has grown from 4 to 80+ employees. An ambitious, flexible and entrepreneurial organisation not shy of taking a risk and doing things differently whilst taking its responsibility to London seriously.
We have been building rapidly and running a range of placemaking initiatives for the last few years. With various large projects in the pipeline, including the launch of the Design District, it's a pivotal year for us.
What we offer
This role is a paid internship. Though you will be working within the Design District you are part of Knight Dragon team and as such you have all that comes with that. A generous list of benefits will be available to you!
We would love to hear from you!
If you have the qualities and the talents we are looking for, please submit your CV and a covering email sharing your skills and experiences to date and outlining why you feel you are right for this internship.
Knight Dragon Development Limited confirms its commitment to equality of opportunities in all areas of its work. All individuals will be treated in a fair and equal manner in accordance with the law regardless of gender, marital status, race, religion, colour, age, disability or sexual orientation.
Our closing date is 7 December 2020. We are keen to interview successful candidates before the Christmas break, so will be in touch as quickly as we can!
Applications have closed.