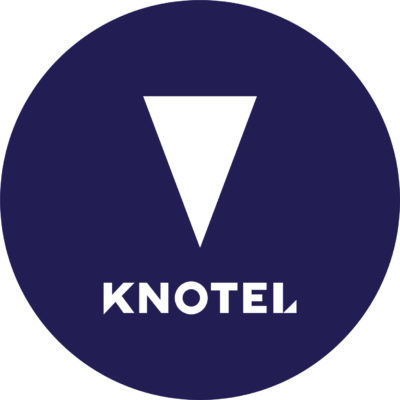 Knotel is looking for a workplace strategist to join its team in Berlin, Germany.
Working alongside our growth and operations team, the workplace strategist will serve as a thought leader, subject matter expert, and resource to current and prospective customers. The workplace strategist will shape the direction of Knotel's physical spaces and ensure Knotel construction standards are maintained. They will partner with executives and construction and design experts to ensure each customer's workplace requirements are satisfied.
Our team embraces curiosity, integrity, hospitality and tenacious problem-solving. The Workplace strategist will contribute to this culture and further Knotel's mission to transform commercial real estate and move companies forward.
What you'll do:
provide consultative direction to our clients on a number of topics, including strategic planning, schematic design, real estate and portfolio analysis, workplace strategy, change management
build relationships with key internal and external business partners and establish yourself as a trusted partner
act as internal liaison between multiple teams to ensure clients are provided with customisable solutions and that their needs are met on time and within budget
work collaboratively with internal and external team members throughout the design and construction process
carry Knotel's culture of being customer-centric and outcome driven
research new and innovative ways to shape our workspaces in the future
Who you are:
you are a keen, eager learner who turns every experience into a growth opportunity
you maintain exceptionally high standards for your work and environment, always looking for better ways of doing things
you would never say that something 'isn't your job' and you are not afraid to roll up your sleeves.
you are accustomed to presenting and engaging with executives and have a willingness to be adaptable and versatile to meet project and client needs
You also have the following:
a bachelor's degree in architecture
two to five years of professional experience in Germany
ability to solve and manage any issues that may arise during a project
excellent proficiency in AutoCAD and Adobe InDesign
proficiency in Revit, Adobe Illustrator and Photoshop
strong time management skills, as you may be required to handle a number of projects simultaneously
communication and graphic skills
English and German language skills are essential
About Knotel
Knotel is the world's leading flexible workspace platform that matches, tailors and manages space for customers. Knotel caters to established and growing companies, giving them the freedom to focus on their business, culture, and people. With over 5 million square feet across 200 locations in four continents, Knotel is transforming commercial real estate and moving companies forward.
Knotel was founded in 2016 to give businesses the flexibility and speed to scale on their own terms. All Knotel spaces are tailored to the needs of each individual company by an in-house team of architects, interior designers, and workplace strategists. For more information, please visit our website.
Our core values:
fly your flag – Don't check your identity at the door. Bring it inside – we are better for it
don't look away – Care for the details no one told you about. Make every space a home and give the gift of belonging
outcomes, not processes – Time is precious. Save it. Start with the goal and back out the journey
get uncomfortable – Innovation starts at the edge of the unknown. Embrace the adventure and sign up for the hairy challenges
'where is it engraved?' – Question orthodoxy
share in the victory dance – No one summits alone. Leverage the best in others and offer the most in yourself
Diversity and conclusion at Knotel
At Knotel, we know that a diverse workforce fosters our individual and collective success. We are committed to building an inclusive culture where people of any race, creed, colour, religion, gender, sexual orientation, gender identity/expression, national origin, disability, age, genetic information, veteran status, marital status, pregnancy or related condition (including breastfeeding), or any other basis protected by law can do their best work and fly their flag.
To submit your application please click the 'apply' button below.
Applications have closed.