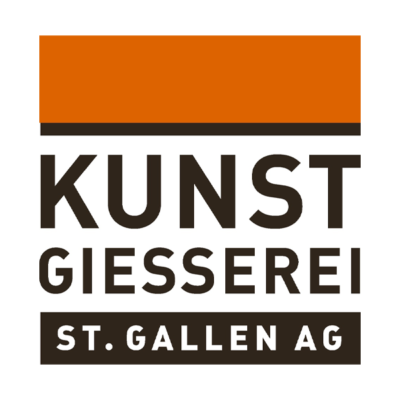 The Kunstgiesserei St.Gallen is seeking a 3D sculpting/CAD modeling specialist to join its team in St.Gallen, Switzerland.
3D sculpting/CAD modeling specialist
100% f/m/d, with immediate effect
The Kunstgiesserei St.Gallen is looking for a full-time 3D sculpting/CAD modeling specialist to join its existing 3D department. Ideal candidates have a professional background in industrial design, product design, crafts, modelmaking, scenography or props fabrication. The post is vacant from now with immediate effect.
We are looking for a professional with a trained aesthetic eye for composition and an interest in/knowledge of sculpture and fine arts. A proactive approach to innovative solutions and an open, teamwork-oriented attitude are essential.
Along with the 3D team, project managers in St.Gallen and Shanghai, and the specialized craftspeople from our workshops, you will work on the development of artworks. Communication and close, dynamic exchange with artists and their studios is an important aspect of your job.
Your tasks will include 3D scanning, data cleaning, sculpting, design of structural elements and interior constructions, 2D drafting and 3D visualizations.
Fluent expression in English, both spoken and written, is expected. Good command of German is not mandatory but welcome.
Core skills:
minimum three years' of professional experience with Pixologic Zbrush
full proficiency in digital sculpting, cleaning and editing of hi-res 3D scan data
at least moderate-level proficiency (minimum one and a half years' of professional experience) in CAD modeling/drafting (ideally Rhino)
general understanding of fabrication processes (traditional, 3D printing and CNC milling)
good CG visualization skills, including real-time rendering (ideally Unreal Engine), texturing, UV mapping, and PBR material workflow
good image editing skills in Adobe Photoshop
Complementary skills
The following are not mandatory requirements, but will be positively evaluated:
experience with software such as Blender, Cinema4D, Modo, keyshot, V-Ray, Redshift, Corona, Houdini, Quixel Suite, Substance or other modeling/rendering packages
experience with 3D scanning (optical, lidar) and photogrammetry practices
manual photography skills
About us
The Kunstgiesserei St.Gallen is a large art production workshop, which produces and restores sculptural artworks on behalf of artists, galleries and museums. The Kunstgiesserei is one of the most renowned art production facilities in the world and has an international network, including a subsidiary in Shanghai.
In our workshops in the Sittertal valley, roughly 60 employees from various professional backgrounds work with a diverse infrastructure, such as the metal foundry, wax workshop, metal workshop, glass workshop, ceramic workshop, wood workshop, screen printing equipment, as well as casting facilities for concrete and other non-metallic materials.
We work with both special machines for the traditional handicrafts and digital 3D technologies.
The Kunstgiesserei offers you a lively working atmosphere, powered by people with character. You will have the opportunity to contribute your creativity to art projects and drive innovation in the field of art production.
Our catering facilities allow you to meet your colleagues, international guest artists, visitors and people of all kinds over a lovingly prepared lunch, great coffee, and more.
The eastern part of Switzerland offers a high quality of living with its closeness to nature – Lake Constance and the foothills of the Alpstein massif being just around the corner – paired with comparatively low cost of living and a relaxed housing market.
Please send your CV, including your qualifications, work experience and information about your current employment via email to:
[email protected], head of human resources  and
[email protected], head of digital workshop
A digital portfolio or website, including 3D data examples, is highly appreciated.
Applications have closed.