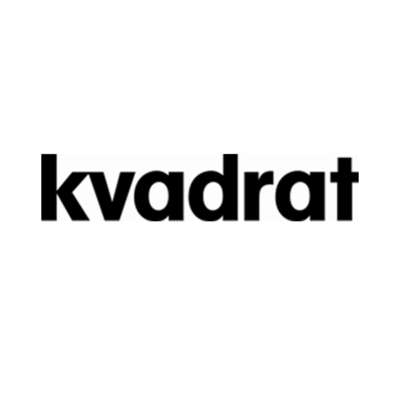 Kvadrat is seeking a marketing coordinator to join its team in New York.
Are you looking to join a global design company that is growing rapidly,
and furthering your career in an international environment?
Kvadrat was established in Denmark in 1968 and has deep roots in
Scandinavia's world-famous design tradition. A leader in design
innovation, Kvadrat produces high-performing, design textiles, rugs,
acoustics, and window covering solutions for both commercial and
residential interiors.
We are looking for an independent and enthusiastic marketing coordinator, who is already based in New York and with strong relations to the market, to join our newly established team in the US.
About the job
In this job you will be supporting, coordinating, and driving all Kvadrat marketing, communication and PR and social media activities in the US market in collaboration with the US sales team.
You will be adapting and coordinating marketing material, sample material and activities for Kvadrat, Sahco and Kvadrat Soft Cells in close collaboration with HQ marketing department located in Copenhagen, Denmark.
You will be reporting to the head of segment marketing and be part of the global marketing team based in Denmark.
Responsibilities
Some of your main tasks will be:
coordinating and rolling out all marketing, communication, PR and social media activities for all Kvadrat brands in North America
increasing brand awareness in the US
providing local marketing/PR support
coordinating adaptation of digital and printed marketing materials
coordinating local exhibitions and events
building and increasing awareness/ interaction on social media platforms
coordinating all consumers marketing and PR activities in close collaboration with the local marketing manager, head of segments, head of PR/communication, and SVP branding and communication
supporting execution of annual marketing plans in the US
Qualifications and competencies:
ideally you have a bachelor's degree in marketing or communication and three to five years of experience from a similar position in the design industry or a PR or communication or digital agency with experiences of collaborating with headquarters to produce localised plan/execution
you need to be a strong communicator, and you need to be able to 'translate' sales needs into marketing specific tools
Furthermore, you should:
have strong project management skill and understand how to manage the priorities of multiple stakeholders in a complex and high-performance environment
be highly motivated, structured, and detail-oriented with the ability to coordinate multiple projects simultaneously and deliver results
be experienced in both business-to-business as well as business-to-consumer marketing
be flawless in English
Application
If you have any questions regarding this position, you are welcome to contact Claus Sande Hansen, head of segment marketing, via email csha@kvadrat.dk or telephone +45 2857 3868.
Please submit your application and CV before 12 February 2021 via the application form below.
We are Kvadrat
Our products reflect our commitment to colour, quality, simplicity, innovation and design.
Kvadrat fabrics have been used in some of the world's most intriguing architectural developments, such as the Gherkin, London; Museum of Modern Art, New York; Walt Disney Concert Hall, Los Angeles; Oslo Opera House, Norway; Reichstag, Berlin; Guggenheim Museum, Bilbao; Copenhagen Opera House, Denmark and Guangzhou Opera House, China.
At Kvadrat, we consistently push the aesthetic, technological and functional properties of textiles. In doing so, we collaborate with leading designers, architects and artists, including; David Adjaye, Miriam Bäckström, Tord Boontje, Ronan and Erwan Bouroullec, Thomas Demand, Olafur Eliasson, Alfredo Häberli, Giulio Ridolfo, Peter Saville, Finn Sködt, Roman Signer, as well as Patricia Urquiola.
We try to set up as few rules as possible. In return, we expect each person to always act in accordance with our basic values, and in doing so, to be quality driven in all decisions and actions, to act according to our mindset of 'strong teams – one company', to be passionate about your daily tasks at the job and the design culture that we are an integrated part of, to
stay open-minded towards clients and colleagues, and to be honest in communication and treat others with respect.
Kvadrat is a company with high ambitions both for our people and our growth. We are committed to create a diverse work environment with a strong focus on equality, inclusion, empowerment and respect. Qualified applicants will receive consideration without regard to ethnical background, religion, sex, national origin, age, sexual orientation, gender identity, gender expression, veteran status or disability.
Applications have closed.