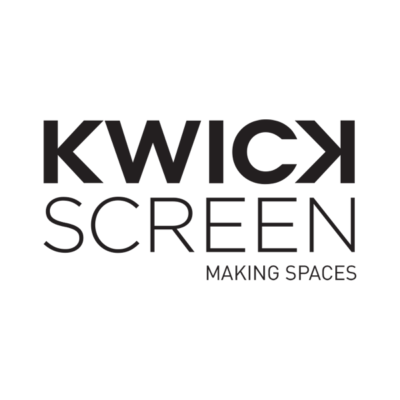 KwickScreen is seeking a model maker/prototype engineer to join its team in London.
About KwickScreen
KwickScreen is challenging the status quo in healthcare. Since our founding in 2009, we have grown from a university project startup, focused on reducing the spread of hospital-acquired infections, into a leading global supplier of privacy screens. We are on a mission to create a safe space for every patient. Our portable, retractable screens allow hospitals to reduce the spread of infections, increase their bed capacity and give patients privacy & dignity. Our screens are already in every single NHS Trust in the UK and are in hospitals around the globe.
The business is at a really exciting stage, as we continue to scale up at pace, expand internationally and develop new products. We have recently been recognised as one of the Sunday Times 'Ones to Watch 2020'. We are a fast-paced, dynamic and entrepreneurial company looking to recruit bright, talented and passionate individuals to join our team. As a small, young company your voice will be heard here and you will be able to make a real impact on the business.
The role
You will be focusing on turning our ideas into reality. The design and engineering team will depend on you to build working prototypes through to pre-production products – from scratch. Your role is critical in bringing prototypes to reality quickly and enabling our team to push products to market aiding key business decisions.
Responsibilities:
ability to build prototypes from scratch whilst working collaboratively with the designers and engineers
expert in a workshop environment with diverse skills – hand tools/machines working with metals and plastics/rapid prototyping
contributing to the development of creative solutions to the challenges that present themselves when designing a new product
ability to give feedback to the team and contribute design input
constructing and testing prototypes and making the necessary modifications as testing progresses.
ability to know when quick iterative testing is required and when precise expertly made components are required
broad knowledge of mechanical principles and ability to apply them appropriately
contributing to the selection of materials, equipment, and manufacturing processes used in the production of our products
proficient computer CAD skills in order to translate design drawings into manufacturable parts using various machine tools
ideally, provide general workshop management – i.e. HSE, stock management, maintenance schedules
You
This role calls for a person who has a passion for creating products that provide solutions to real life problems and a keen eye for figuring out how things work. It will suit someone who is adept at thinking both creatively and logically, who enjoys making and building things and who loves to challenge themselves.
Requirements:
a high level of proficiency in 'making things', including experience with most of the following (metal work, woodwork, welding, 3D printing, using CNC equipment)
expert in one-off and short-run components and products from scratch (metals, plastics and wood)
higher-level qualifications
proficient in an industry-standard CAD packages
skilled in converting design drawings/CAD into the correct file format for CNC, 3D print and automated manufacture
comfortable in executing precision-made parts to assist in driving product development
able to communicate ideas effectively and thrive in a collaborative environment
proven ability to work against extremely tight deadlines in a hands-on roll.
Benefits:
25 holiday days (with the option to buy back five more plus bank holidays)
performance based bonus scheme
cycle to work scheme
monthly office socials
Salary: £25,000 to £35,000 dependent on experience.
Application
Please submit your CV via the apply for job button below. Please also provide  some photographic evidence of products/components from your professional and/or personal hobbies that you have made yourself.
Applications have closed.