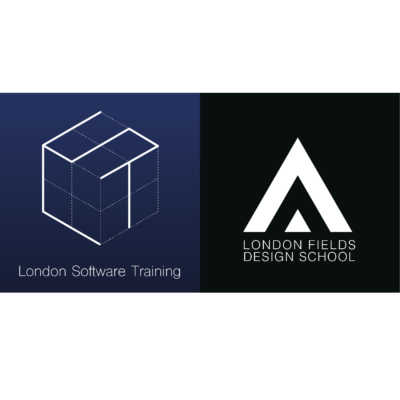 London Software Training is seeking a business and sales manager to join its team in London.
We are looking for a passionate, high-performing business and sales manager to help us meet our goals and revenue growth targets.
You will be part of two creative, educational companies. London Fields Design School offers an alternative to university for those looking to develop a career in the creative industries. London Software Training provides industry-standard design software courses and consultancy to designers.
We have a charitable arm, where our goal is to help improve access and diversity in the creative industries. We are partnered with London Youth, giving free courses to young people attending East London youth clubs. We also give assemblies and free courses to school children.
Our clients include The British Museum, The V&A, The National Theatre, Universal Music, Burberry, Soho House as well as a wide range of design, engineering, and architectural firms.
Creative projects, such as graphic design, photography, website design, and video production are also possible as part of the role.
You will be in charge of a team of two to three studio assistants. Assistants will help with duties below.
Operation and sales:
achieve growth and hit sales targets by successfully managing the sales team
responding to client enquires and structured follow-up on leads
effective implementation of CRM systems
design and implement a strategic business plan that expands company's customer base and ensure it's strong presence
objectives setting, coaching and performance monitoring of sales representatives
build and promote strong, long-lasting customer relationships
present sales, revenue and expenses reports and realistic forecasts to the management team
identify emerging markets and market shifts while being fully aware of new products and competition status
achieving growth and hitting sales targets by successfully managing the sales team
designing and implementing a strategic sales plan that expands company's customer base and ensure it's strong presence
communicating with existing and potential clients via email and phone.
using the current data system and procedures, undertaking the activities to promote courses. Marketing campaigns (direct emails to potential customers, targeted clients from the database, website special offers being highlighted before the forthcoming dates, outbound calls)
allocating time within the week to research potential sale opportunities – either by data analysis or via other techniques
raising invoices and monitoring payments
Business development:
seeking new partnerships
identifying areas for growth
project management
Studio management and admin:
general studio administration including welcoming clients (students, trainers, and visitors), making sure that their queries are answered and needs met during the business opening hours
making sure that the studio is presentable and stocked with the necessary consumables
regular updates of data systems
general assistance with studio activities
Social media and marketing:

website design and management (training provided) – active proposing and implementation of the most appropriate campaigns to promote forthcoming courses
LinkedIn – building partnerships and opportunities
Instagram and Facebook – management, preparation and uploading campaigns that will promote the company's brand
Youtube – management, preparation and uploading of video content
creating social media content, through liaising with lecturers and students
Skills and experience required
Essential:
successful previous experience as a sales representative or sales manager, consistently meeting or exceeding targets
project management
customer account management
lead generation
committed to continuous professional development through workshops, seminars and conferences
demonstrated ability to communicate, present and influence credibly and effectively
proven ability to drive the sales process from plan to close
strong business sense and industry expertise
excellent mentoring, coaching and people management skills
Desirable:
SEO
adwords management
CRM systems
graphic design
office management
social media
email marketing
To submit your application please click the 'apply' link below.
www.londonsoftwaretraining.co.uk
Applications have closed.