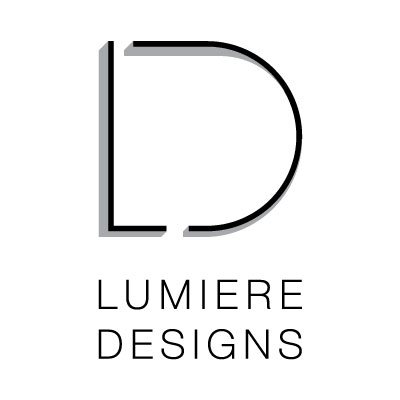 Lumiere is looking for a senior architect to join its team in greater London. 
Company description:
Lumiere are challenging the orthodoxy of the UK construction industry and raising the bar for no carbon and zero-emission developments with our pipeline of stunning residential and mixed-use schemes in the home counties and greater London. With patented designs, we have created a blueprint for future schemes and have a genuine passion for making zero-emission buildings the norm.
Architecture should always keep one thing in mind – people. Every hour 1439 people die prematurely due air pollution. This is something we as a global community of architects can change!
Lumiere is a design based studio that specialises in creating urban environments free from all pollutions. As grandiose as this might seem, we are a design agency that insists on creating beautiful sustainable spaces. All of our designs adhere to the principles of EnGen, ensuring that everything we do must always benefit society.
Buildings account for 40% of the emissions in the UK, emissions that lead to premature deaths in over 12.6 million people worldwide equating to an estimated 70,000 people in the UK alone. The World Health Authority recognise air pollution to be the No. 1 risk to human health. Lumiere are committed to making a tangible difference through educating, engaging, and exciting the public and UK construction industry. Growing and leading the sector for zero-emission dwellings, Lumiere's vision is to make zero-emission dwellings the norm.
The culture at Lumiere is welcoming for creative thinkers having the mental strength and integrity to work in teams and individually. With ready access to senior management and directors, the UK office work closely with a support team in Goa.
Everything we do, will change the world!
Roles overview:
Lumiere Designs UK is growing its design, development and construction teams rapidly and we are looking for a dynamic, innovative and proactive senior RIBA architect with exceptional management skills from concept design to construction.
The architect must be an experienced designer and deliver projects with a proven track record. We are looking for someone with management experience of project deliverables and whom will be working alongside a senior technical architect.
This position is a strategic appointment supporting an existing team of both designers and architects.  The company employees a full design team both within the UK and Goa.
Responsibilities:
aiding in creating planning application drawings
create detail design of various scales both by hand and by using CAD
liaising with construction experts and constantly pushing the boundaries of each respective disciplines
working around constraining factors such as town planning legislation, environmental impact assessments
working closely with a team of other professionals such as building service engineers, construction managers, quantity surveyors and architectural technologists
advise, appraise and report on tender information to best value engineer specific packages
adapting plans according to circumstances and resolving any problems that may arise during construction
working and managing off shore team to deliver projects
joint accountability of the project deliverables, coordination and design management of the multi-disciplinary team
RIBA three-four, managing the production of information
joining us on our journey to change the way architecture interacts with the building environment creating  emission free cities throughout the world
Required skills/knowledge:
excellent organisational, planning and time management skills
able to write reports/specifications
experience/interest in sustainable design
NBS specification writing experience
able to produce detailed drawings using AutoCAD/Revit
able to produce sketch design ideas using 3D Sketch Up or other software or hand sketches
able to review drawings issued by other consultants
able to negotiate and influence others and to create and maintain effective working relationships, both internally and externally
able to prioritise, plan and organise own workload to meet conflicting demands and deadlines
able to work with outsourcing team
flexible, proactive and a logical creative thinker with an ability to problem solve
the ability to take on responsibility and make decisions
great attention to detail
Key attributes:
Ethics – demonstrates an ethical approach; considers the long-term effect of actions; a true desire to "do the right thing" to sustain a better future for all
Courage to challenge – has the skill to challenge the status quo in a tactful way with a view to continuous improvement
Accountability – takes ownership of workload; enjoys responsibility
Entrepreneurship – demonstrates flair, enthusiasm and creativity for the role and identifies opportunities
Required experience:
A minimum of two years post part III graduate working experience on mid-rise residential and domestic projects within the UK
Required qualifications:
member of RIBA
high proficiency in AutoCAD and Revit
knowledge of 3D packages would be an advantage due to working alongside in-house designers
experience in all work stages from planning to conceptual and design completion within the United Kingdom and understanding RIBA Stage four
knowledge of UK planning procedures, building regulations and construction practice and contracts including CDM, BREEAM, EPC, and the Code for Sustainable Homes
able to project lead
Salary: upon interview discussion, depending on level of experience.
Applications have closed.