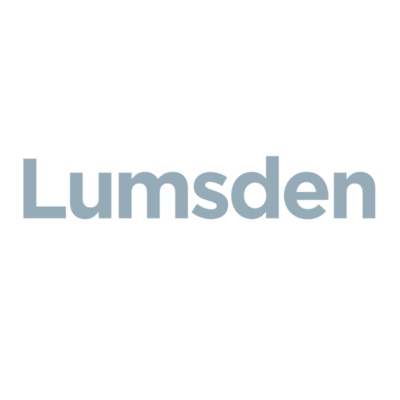 Lumsden has an opportunity for a studio administrator to join its London practice. 
Lumsden Design are seeking a friendly, highly motivated and organised individual who is able to cope with varied responsibilities and thrives on working in a high-pressured, creative environment.
Please note: This is not a design position or a training position that will develop into a design role. Whilst an appreciation of design is important, we are looking for professional administrators.
We would be happy to consider somebody returning to work who may not want full day working.
Skills and attributes
have a friendly and professional manner
excellent time management and coordination skills
organised and able to cope with varied responsibilities and demands
strong written and verbal communication skills
proactive and a self-starter
competent with office software including Microsoft Office, Macintosh and Adobe applications
Key areas of responsibility
organising, editing and proof reading pitches and client presentations using InDesign
answer incoming calls for the whole office, take accurate and concise messages and ensure they get to the person concerned
point of contact for arranging travel to international destinations including creating detailed itineraries and managing visa applications and any other necessary arrangements
posting invoices and expenses to internal accounts systems
ensure office meeting room diary is kept up to date on a daily basis, including all meeting room bookings
setting up meetings and video conference calls
ensure the studio remains tidy and professional state
assist the managing director in the management of health and safety
prepare expenses recovery documentation for clients
first point of contact for clients and staff coming to the studio and using the meeting rooms
receive, sign and distribute deliveries and post coming into the office
arranging couriers, cabs, cleaners and keeping check on their status
managing Timesheet software for the team and creating reports
liaising with IT company to ensure any issues are taken care of efficiently
taking meeting minutes weekly for client meetings
Other duties
ensure office supplies (stationery, kitchen equipment etc.) are replenished in a timely manner
be on hand to help the team with any administrative tasks including scanning, creating Indesign documents, and filing
responsible for keeping the office security up to date, including the key register for all staff
assist PR in maintaining an active blog and social media presence and keeping tabs on any upcoming conferences and awards to enter
maintaining the company website using basic WordPress skills
assisting in the organization of team days and the Christmas party
inputting basic information into Daylite system.
Please apply through Dezeen using the 'apply' link below.
You must sign in to apply for this position. If you don't have a Dezeen Jobs jobseeker account, create one here.