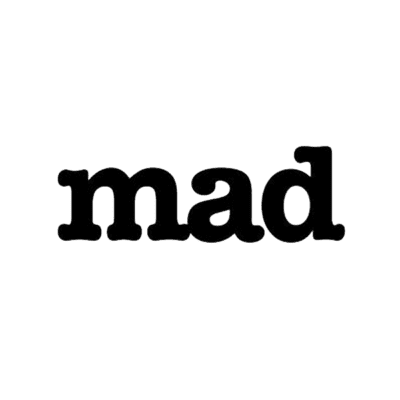 MAD Architects is looking for an intermediate architect to become part of its team in Beijing, China.
MAD Architects is a global studio of talented architects, designers, and creative thinkers. We are dedicated to impact the experience and understanding of the built space that surrounds us, and from there we develop visionary, fluid, and technologically advanced designs that embody a contemporary interpretation of the Eastern affinity for nature.
Our team of 130 works across offices in Beijing, Los Angeles, and Rome. Our projects range from large-scale urban developments and masterplan to imaginative civic, cultural, residential and hospitality buildings of varying scale. We endeavour to improve the balance between people, their built environment, and their natural surroundings.
For our growing Beijing office, we are looking for talents of all levels of experience to join our teams on ambitious projects. As an integral part of our international practice, you will be contributing actively to the development of MAD Architects.
The opportunity for you:
you will be involved in the design, architectural, and technical aspects of projects and their graphic representation through the entire design process from concept to construction
within dedicated teams, you will develop project packages that demonstrate clarity, design sensitivity, and a sound understanding of technical feasibility
as an integral part of our international practice, you will be contributing actively to the development of MAD Architects
We hope you:
are a globally-minded individual with a proactive, positive attitude. You have an excellent academic background (BArch/MArch Degree or equivalent required)
have worked for at least five years' in-depth, post-qualification leading international architecture firms, and have succeeded as a leader or key contributor to complex large-scale mixed-use, cultural, civic or hospitality projects through all stages of design
combine strong aesthetic design sensitivity with technical knowledge and are a clear communicator. You articulate your ideas and concepts precisely, comprehensibly, and in a graphically engaging way
have working knowledge of architectural drawing and detailing, and demonstrate clear understanding of building systems and materials as well as practice and industry standards and codes
thrive in a dynamic and fast-paced environment, enjoy contributing to your team, are flexible, and able to set priorities in order to deliver accurately and on time
are highly skilled in AutoCAD, Rhino and Adobe CS, with a sound working knowledge of Maya and Revit a plus. You are fluent in English, with business level Mandarin and other business level language skills a plus
Please submit applications using the 'apply' link below.
Applications have closed.