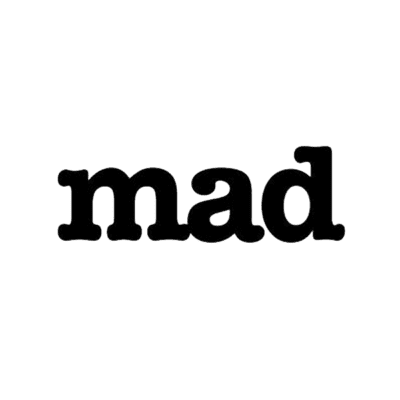 MAD Architects is searching for a press strategist and officer to join its team in Beijing, China.
MAD Architects is a global studio of talented architects, designers, and creative thinkers. We are dedicated to impact the experience and understanding of the built space that surrounds us, and from there we develop visionary, fluid, and technologically advanced designs that embody a contemporary interpretation of the Eastern affinity for nature.
Our team of 130 works across offices in Beijing, Los Angeles, and Rome. Our projects range from large-scale urban developments and masterplan to imaginative civic, cultural, residential and hospitality buildings of varying scale. We endeavour to improve the balance between people, their built environment, and their natural surroundings.
For our growing Beijing office, we are looking for talents of all levels of experience to join our teams on ambitious projects. As an integral part of our international practice, you will be contributing actively to the development of MAD Architects.
The opportunity for you
In this role, you will be responsible for the planning of the firm's project release, media liaison, integration and management of various release materials and content, ensuring that all tasks are implemented in accordance with the release agenda and expected results can be achieved.
We hope you:
have two years' work experience in art or design industry, relevant working experience in a large international architectural firm is a plus
have profound understanding of design, art, cultural media, and mass media, with certain social resources a plus
work bilingually, proficiently writing in both Chinese and English
passionate about journalism and communication, have sharp sensitivity of news and aesthetic design. Good at communication, able to work under pressure and engage in a certain degree of outreach work
MAD提供多元、友好并具备挑战性的工作环境和国际一流的项目机会。如果您对以上工作机会感兴趣,请将不超过6MB的作品集+简历以PDF文件的形式发送至hr@i-mad.com(请在邮件标题中采用以下格式:申请职位_姓名_招聘信息获取渠道)
MAD gives you the opportunity to challenge and develop yourself creatively and technically within our friendly, sociable, supportive and stimulating environment. We offer long-term prospects to advance your career within our worldwide design network. Salaries and benefits are competitive and commensurate with your experience.
If working with us in the capacities described above excites you, please email your resume and portfolio (in PDF format, size less than 6MB, with clear indication of your role on every project listed) using the 'apply' link below.
We are looking forward to hearing from you.
Applications have closed.