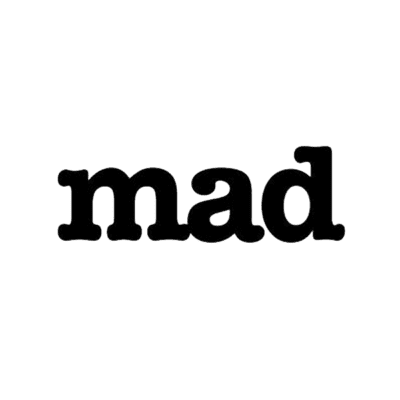 MAD Architects is looking for a project architect to join its team in Los Angeles, USA.
MAD Architects is an award-winning international practice with a complete portfolio of cultural projects, high-rises and mixed-use developments in North America, Europe and Asia. Led by founder and principal designer Ma Yansong, MAD works in forward-looking environments developing futuristic architectures based on a contemporary interpretation of the eastern spirit of nature. MAD currently employs 110 architects from around the world. Find more information about our firm on our website.
We are seeking a project architect with seven to ten years of experience working in a major international architecture firm. West coast experience, particularly on completed residential, corporate offices, mixed-use developments and/or large-scale cultural projects, is highly preferred. The position will be based in MAD's Los Angeles office. The ideal candidate should be extremely professional, possess strong design and communication skills, and be able to independently solve problems while receiving technical guidance on unusual or complex issues. The position requires supervision over staff of designers and architects.
Requirements:
possess a minimum of a Bachelor's degree in architecture, engineering, or related field or equivalent experience
have seven to ten years of progressively responsible project experience working for a major international architecture firm
licensed in California
have expertise in Revit, AutoCAD, Rhino, Maxwell and Adobe Creative Suite
have experiences on completed residential, corporate office and/or large-scale cultural projects from SD to completion
have strong communication, leadership and presentation skills, with the ability to understand MAD's design intent and transcribe sketches/ideas/concepts to 3D models and 2D drawings
have extensive experience in SD, DD and CD drawings and procedures, particularly on working details and the planning/design/coordination of large, complex projects
be legally authorised to work in the US
Responsibilities:
produce drawings and models to support the partners, associate partners and design team
supervise and coach architects, junior designers to ensure the overall design quality, scheduling and execution standards are met
independently solve and communicate working drawing details throughout the design phases, with a focus on preserving MAD's design intent throughout the DD and CD phases
work closely and lead the communication with executive architects, consultants and the design team to resolve problems on complex projects, while receiving guidance from senior associates and partners
balance a fast-paced work environment and execute obstacles and tight deadlines with a positive attitude
a highly reliable, outgoing and strong communicator
able to manage multiple projects as required
Please indicate the position you are applying for in your email subject and send your resume and portfolio as one PDF (no larger than 6 MB) via the apply for job button below.
Salary: Undisclosed
You must sign in to apply for this position. If you don't have a Dezeen Jobs jobseeker account, create one here.