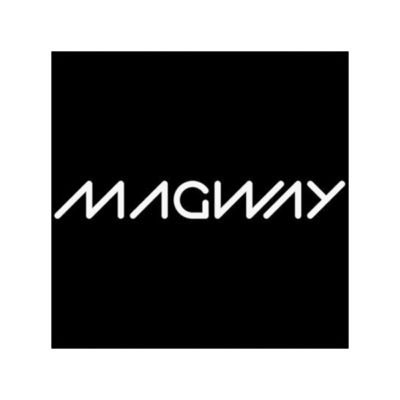 Magway is seeking an industrial designer to join its team in London.
Industrial designer
Magway is an electric, zero-emissions underground delivery system. Faster, smarter, safer, and cheaper than existing solutions, it has the capacity to take up to 90% of delivery vehicles off our roads, drastically reducing congestion, pollution and the carbon footprint of shopping online.
Magway can deliver the equivalent of 3,000 articulated lorry loads through each 1m diameter pipe, every single day. Giving you what you want when you want it. We are not just changing the game; we're changing the world.
We are scaling rapidly and are seeking an industrial designer to join our multi-award-winning engineering team to help design the physical aspects of our game-changing technology.
Our team are experts in their fields; motivated, creative, and sociable. We all contribute to Magway's culture of sustainability, self-determination, and mastery – our DNA.
About the role
Having a broad interest in technology, you will be adaptable and passionate about getting things done right. Based at our Wembley development facility, you will be working with the Magway engineering team to:
design and develop a sketch through to something physical that we can test and iterate – great engineering is our passion
collaborate to help guide and elegantly refine the engineering teams work, adding wider frames of reference such as the impact of human interaction, visual hierarchies and communication, installation, manufacturing processes before helping to determine feasibility, potential suppliers, and costs
think holistically and consider the wider impact of your ideas on the environment, society and the Magway system
contribute to multi-disciplinary meetings – we succeed as a team; people are our strength
You will have some of this experience:
working with clients demonstrating your ability to work to a brief, research and diagnose problems that inform your design solution and reflects the clients brand whilst appealing to their customer demographic
creating preliminary sketches, illustrations, and storyboards of product concepts and presenting them to clients for feedback and refinement
using Solidworks or Fusion 360 to create models, animations, technical drawings, and renderings
building models and prototypes using a variety of processes and materials for client evaluation
You will need to have this:
over five years' industry experience
evidence of hands-on physical making
a degree (or equivalent experience) in industrial or product design
ability to work well in teams
the right to work in the UK
a PDF of your portfolio showing all aspects of your design process – failure to provide this will mean you are omitted from the process
We will:
welcome you to our inclusive team
empower you to contribute from day one
challenge you and support you in those challenges
listen and respond to your needs: flexible working, cycle to work scheme, private health care benefits, and all necessary training for your role
To submit your application please click the 'apply' link below.
You must sign in to apply for this position. If you don't have a Dezeen Jobs jobseeker account, create one here.