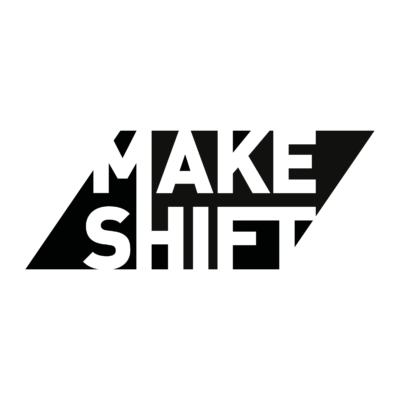 Make Shift is seeking a head of architecture and design to join its team in London.
Do you want to work for an exciting, fun and growing start up where people matter? Do you want to be part of a team that is motivated by helping local people create thriving enterprises and benefit their communities?
Then this is the role for you!
Head of architecture and design
About us
Make Shift is a platform for local people to access the space, network and money they need to create thriving enterprises.
We are a team of socially-minded creators, makers, entrepreneurs and doers who champion collaboration, drive progress and see it as our duty to bring prosperity to communities through enterprise.
We believe in the power of local enterprise to radically improve communities by providing meaningful jobs, retaining local services and keeping wealth in the local community.
Through spaces like Pop Brixton and Peckham Levels, and exciting new spaces in development across the UK, Make Shift is creating opportunities for local enterprises to accelerate their journeys and benefit their communities.
Our values
Champion collaboration
We're open, we listen and respect each other. We value diversity, inclusion and individualism. We work together, we build relationships and advocate for others.
Drive progress
We learn, grow and strive to better ourselves. We test, iterate and constantly improve. We deliver, get the job done and have a positive impact on our local environment.
Act with duty
We show up, work hard and are reliable. We take responsibility, we don't walk by or pass the buck. We think like owners, take pride in what we do and care about our work.
About the role
We are looking for a creative, strategic and experienced head of architect and design to join Make Shift's development team.
Key tasks that the role will include are:
developing the architecture and design strategy for future projects
leading on concept design, massing studies, contextual research and pre-feasibility packages
sourcing architectural design teams for projects and formalising appointments
attending and leading design team meetings
reviewing and auditing the design team's drawing information and signing off on employee requirements
interfacing with local planning authorities on projects
monitoring and maintaining design intent post-project launch
building relationships and partnerships in the architecture and design industries
About you
You should be a self-starter who is ready to roll up your sleeves and take an entrepreneurial approach to leading the department. You are motivated by the opportunity to work in a small, fast-growing company.
You should have experience as a senior architectural professional, with a proven track record of delivering large commercial building schemes for purpose-driven organisations.
You are a great manager and people person, with experience of managing teams and getting the best out of colleagues and partners:
demonstrated ability to lead and inspire a team
extensive experience of developing and delivering large commercial developments
excellent written, oral and visual presentation skills
proficiency in Adobe InDesign, Illustrator and Photoshop and CAD software
solid understanding of design, development and planning principles
must be able to work independently, and as part of a multi-disciplinary team
Success in this role looks like:
new developments delivered on time and within budget
supported new site acquisitions with creative pitch documents
ensured projects are designed with the company's operational needs in mind and are able to retain creative integrity through-out their lifecycle
established strong partnerships within the architectural, planning, technical, and construction industries
Details:
Location: Make Shift HQ in Brixton
Salary: £35-45k plus bonus depending on experience
Working days and expected working hours: Monday through Friday, approximately 40hrs per week
Holiday: 30 days plus eight days of bank holidays
Interview process
The interview process for this role will include the following stages:
Stage 1: CV screening
Stage 2: in-person interview including a presentation. The final round interview will also include a cultural fit interview
Note to candidates: you will be required to complete a task(s) during the interview process.
Application
Please send a cover letter of no more than one side of A4 and your CV using the 'apply' link below.
Applications have closed.