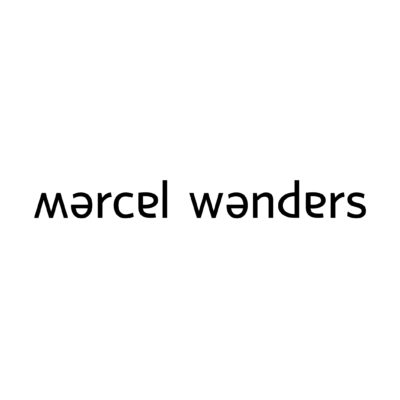 Marcel Wanders is seeking a graphic designer to join its team in Amsterdam.
Marcel Wanders studio is an internationally renowned design firm based in the spirited Dutch city of Amsterdam. Together with our talented international team of 50 multi-disciplinary specialists, we realise stunning and exciting projects for premium brands and clients around the globe.
Our mission is to create an environment of love, live with passion, and make our most exciting dreams come true, and we live by this every day.
In an environment where everyone perceives, breathes and lives creativity across a multitude of projects from in-flight tableware to beautiful cosmetics packaging to luxurious hospitality interiors, we're as dedicated to hard work as we are having a good time. Being part of this group is special and each of us feels responsible for the success of the brand.
Sound like the kind of place you'd love to be? Well read on, because we're currently looking for a talented graphic designer.
Graphic designer – full time, 40 hours
Within our young and growing graphic design team we have an exciting opportunity for a versatile graphic designer with a love and passion for layout, branding, pattern and idea-generation.
As a member of the graphic design team, you will be responsible for the design and implementation of graphics for our products, interiors, marketing and PR; across multiple platforms such as print, packaging, publication, branding and surface pattern.
Let us paint you a picture of the perfect candidate. We are looking for all-round creative-thinkers with a strong work ethic and ability to meet tight deadlines; experience in working from concept development through to finished art. If you are a skilled, organized, imaginative individual with loads of team-spirit who is looking to make an impact in the world of design, then the Marcel Wanders studio is the right place for you.
Do we still have your attention? Great!
Requirements:
a bachelor's degree, or equivalent, from a renowned design academy
over three years' working experience
excellent knowledge of Adobe Creative Suite (InDesign, Illustrator, Photoshop)
strong knowledge of print techniques and processes
solid experience in branding
surface pattern design is an asset
ability to multi task, work well under pressure and able to manage conflicting priorities
right to work in the Netherlands (EU passport or valid Dutch work permit)
fluent in English
living in Amsterdam or willing to relocate
Are you in?
Are you a good fit and do you feel like we just described you? Apply now! We're looking forward to read your motivation of why you want to work in our studio.
Please apply here.
This position has been filled.