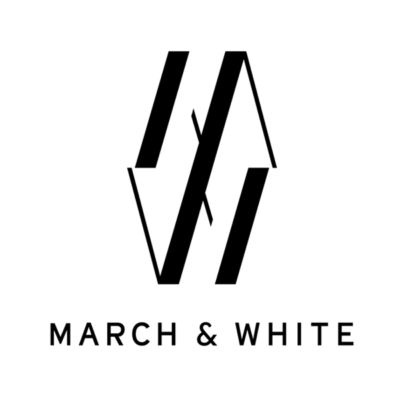 March & White is seeking an interior designer to join its studio in Los Angeles.
March and White is an international design studio with offices in Los Angeles, New York and London. We specialize in designing high-end residential developments, private residences, commercial spaces, and 5-star luxury brands. Our LA studio is seeking a talented interior designer with a background preferably in high-end residential developments or hospitality to join our fast-growing studio.
This is an opportunity to take ownership on a range of elegantly conceived projects at the highest level of design working closely with both the studio lead and founder.
The ideal candidate must have a combination of both interior design and FF&E knowledge including proven experience completing residential or hospitality projects. Furthermore, you must be comfortable working autonomously at times and possess exceptional attention to detail. You are expected to be 'hands-on' in your approach whilst using your initiative to complete tasks with a calm natured response. This is an excellent opportunity for a designer looking to learn and grow into a design lead position within a fast-growing studio.
Education and experience
You must have a bachelor's degree in interior design, architecture or similar, with a minimum of five years' postgraduate experience.
Role outline
As an interior designer, you will have strong conceptual design skills, and a clear understanding of interior drawing and detailing as well as ff&e specification. You will be expected to follow projects through from concept design to completion. You will be responsible for attending project meetings and will work closely with the client and consultants. Furthermore, you must be motivated and willing to take ownership of each project.
Required skills:
ability to create and develop conceptual designs including the ability to use colour and texture
strong PhotoShop, InDesign, AutoCAD, SketchUp and hand-sketching skills
proven delivery (either individually or as part of a team) in producing schematic design presentations
comfortable working with a team to prepare complete drawing packages (including drawing lists, schedules, specifications and details)
excellent space planning skills with a general understanding of US building and ADA codes
competent in producing detailed FF&E and material specification
experienced in working in all phases of a project from concept to completion
proven experience in dealing with clients, suppliers and contractors
self-motivated, a good team member who can be relied upon to work efficiently in an organized manner and guide more junior team members when required
self-confident and receptive to constructive feedback
excellent communication skills including verbal, written and visual
exceptional attention to detail
positive attitude and team player
Role offers health cover, 15 days vacation in addition to usual public holidays, plus one extra day for birthdays. Also, the employee will be entitled to paid vacation for any working days between Christmas and New Year.
Remuneration is dependent on experience.
The candidate should be a US national or have a current work visa for the US.
Please click the 'apply' button below to submit your application.
Applications have closed.