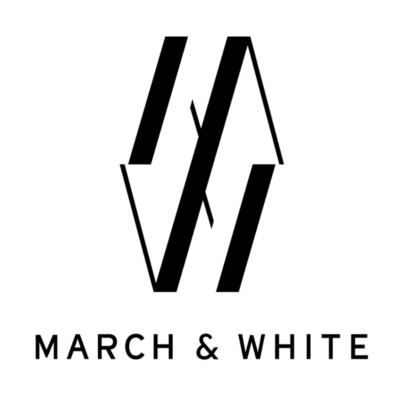 March & White is looking for a junior interior designer to join its growing London studio. International luxury design house March & White, with studios in London, New York and Los Angeles, are recruiting highly skilled all round junior interior designer for an initial four-week contract booking to join its London Office. The candidate must have exceptional design skills, and proven knowledge of high-end interior design. You must be comfortable working autonomously and possess exceptional attention to detail.
Education and experience:
You must have a BIID recognised interior design degree, a Royal Institute of British Architects – RIBA, validated degree or recognised UK interior architecture degree with a minimum of two years' relevant post-graduate work experience.
Role outline
The role of the junior interior designer is to support a team of skilled designers and technical architects, which is led by an associate director. You are expected to be 'hands-on' in your approach whilst using your initiative to complete tasks with a calm natured response.
Required skills and duties may include but are not limited to:
detailed knowledge of both high-end and mid-range suppliers for furniture, fabric, lighting, joinery and hard finishes
some understanding of how furniture is made and the processes and time frames involved in development and manufacture
an eye for design, colour and detail and keen interest in fashion, interiors and art to inspire design
enthusiastic approach and willing to learn and absorb from those around you
self-motivated but also a good team member who is able to work quickly and efficiently in an organised manner
ability to create and develop conceptual designs including the ability to use colour and texture
knowledge of PhotoShop and the ability to sketch
knowledge of studio design desirable but not essential
understanding of FF&E selection – materials, finishes, detailing and scheduling
self-confident and receptive to constructive feedback and criticism of your work
the skill to visualise concepts and explain them to others
developing detailed designs and choosing materials
producing sketches and mood boards
assisting the FF&E team to:
update the key suppliers' spreadsheet with supplier details
arrange samples/new collections
organise supplier meetings, research new products and maintain the sample library
assisting the technical team to:
research materials & finishes etc and relevant detailing
schedule information accurately and efficiently
working accurately to a written or verbal brief
excellent communication skills including verbal, written and visual
you must be comfortable working autonomously and possess exceptional attention to detail
We believe this is great way as an introduction to the company!
Remuneration on a day rate dependent on experience.
Home