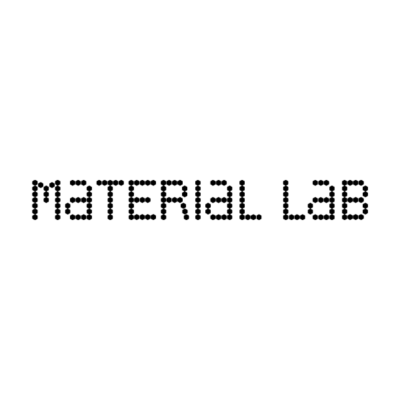 Material Lab is seeking a studio manager to join its team in London.
Background
Material Lab is a design resource studio and materials library in London. It is a vibrant and exciting place for the architecture and design community to explore hundreds of different materials for various projects and discover the latest trends and innovations whilst benefiting from expert advice and inspiration. BBC2's £100k House described the studio as "a treasure trove for architects and designers". We are run and funded by the UK's leading tile manufacturer Johnson Tiles, and supported by some of the biggest global surfacing brands including Vado, Egger, Tektura, Mayfair Worktops, Schlüter Systems and Abode designs.
Job role
The perfect role for a design enthusiast, passionate about interior architecture, design and material selection. You will get to oversee the general management and maintenance of the design studio, while providing a high level of customer service to A&D clients and partners alike.
This role is suitable for someone with a personable style, great interpersonal skills, highly organised and a keen eye for design. Ensuring all operations adhere to H&S protocol and keeping the studio in excellent condition.
Core responsibilities
Handling client enquiries from architects and designers – email/phone/face to face
front of house, assisting clients when they come into the studio and advising and assisting on a variety of projects and materials
ensuring all order and project enquiries are passed onto the correct team members/departments
updating studio displays regularly in keeping with new launches (Johnson Tiles)
building relationships with architects and interior designers to drive sales and footfall into the studio
support with decision-making on displays, projects, and internal and external events
displays – produce and curate engaging internal displays to best showcase innovative/partner materials
produce and manage monthly window calendar including all applicable partners. Making sure all involved partners are aware of all protocols
design and put together material boards and flat lay trends to use for social media and studio displays
help maintain the studios high standard of tidiness and service
researching new, innovative materials to showcase in the studio
recording client information/samples taken, by uploading to the CRM system regularly
supervising front and back of house areas, ensuring that displays and storage are fully supplied, tidy and kept up to date
keeping on top of studio maintenance. i.e., liaising with landlord with any building issues, organising handymen when required, organising on site H&S visits with support of head office team
assisting with studio purchase orders for maintenance supporting and managing the studio coordinator
Partner relationships
managing the current partners, advising specifiers on the various materials and the relevant USP's (partner training will be provided)
liaising with the partners marketing team, regarding new product launches, internal displays, social campaigns.
making sure all partner displays are kept tidy
communicating with all partners to ensure displays and stock is relevant and up-to-date
scheduling and planning internal events both inside and outside standard hours
keeping up to date with partner contracts renewals, to ensure payments are made on time
Marketing communications
supervising all social media channels with internal and external marketing team
assist with identifying key topics, creating and posting content for social media channels including Instagram, Pinterest, Facebook, Twitter, and LinkedIn. Covering partner products and other new innovative/on-trend materials
assisting with monthly newsletters and blogs where required
Personal specification
Essential:
must be presentable with experience of working in a front of house/showroom set-up and a positive attitude and approach to all clients
demonstrable ability to organise, multitask and work under pressure
excellent administrative skills and a highly organised approach to work with demonstrable ability to prioritise a varied workload, and meeting deadlines
punctuality should be key, with the flexibility to occasionally open the studio earlier/stay later for events, or for partner meetings (upon request)
solid degree of computer literacy, with the ability to use database, word processing, spreadsheet, email, and internet applications
excellent verbal communication skills with a good telephone manner and confidence in dealing with a broad range of people both internally and externally
experience of working collaboratively across teams and of developing effective working relationships
able to be methodical as well as having a creative flair and eye for detail
willingness to learn and quickly increase knowledge of the materials that we showcase
hardworking and proactive ethics with the ability to take on diverse challenges
knowledge of the interior design/architecture/specification industry
basic understanding of Adobe packages.
Desirable
sound understanding of Adobe packages, particularly Illustrator, Photoshop, and Premiere
understanding and experience of the application of social media networking outlets
Salary: Undisclosed
This position has been filled.