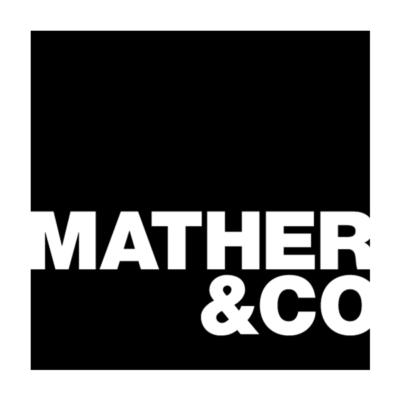 Mather & Co is hiring a creative director to join its team in Cheshire, UK.
Mather & Co is a multi-disciplinary design studio specialising in the creation of exhibitions, museums, visitor attractions and interior spaces. We work across a number of sectors including heritage, sports, culture and commercial. Our team includes specialists in 3D design, graphic design, content development and build. The level of our creative work is consistently high and the team is passionate about what they do.
We are looking for an experienced creative leader to direct, plan and deliver Mather & Co's design projects. You will be a great people-person to manage the resourcing and workflow of projects and be the gatekeeper to the creative studio.
As a hands-on director, your role will require working closely with all team-members to ensure the smooth and timely delivery of work, that processes are being upheld and there is a consistency of excellence in our creative output. We are a friendly and down-to-earth team where every member is valued within the design process, and this should be championed in everything we do.
The ideal candidate will have an insight into exhibition design development, or come with a strong creative background in a relevant industry, with the ability to build relationships with clients, deliver high quality results and communicate and organise suppliers, professional teams, and clients alike.
You will be a self-motivated, highly organised individual who is committed to our projects and Mather & Co's core values, with the experience to take on creative and project responsibility.
We are looking for someone who is enthusiastic and passionate about what we do. It is important that you bring imagination and a creative flair to the role, inspiring others to think differently, and keeping Mather & Co at the cutting edge of design. Those candidates with a design background and experience in SketchUp, AutoCAD and Adobe Creative Suite would be an advantage.
This role will sit alongside the Design Director and Build Director, and report to the Managing Director and CEO of the company.
Equal opportunities
At Mather & Co, we don't just accept difference – we celebrate it, support it and thrive on it for the benefit of our team, our services and community. Mather & Co is an equal opportunity employer. We are committed to a work environment that supports, inspires and respects all individuals and in which all recruitment processes are merit-based and applied without discrimination on the basis of race, colour, religion, sex, sexual orientation, gender identity, marital status, age, disability, national or ethnic origin, citizenship or other protected characteristic.
To apply please submit a CV, covering letter and any other relevant material to Sarah Clarke via the apply for job button below.
Deadline: 5pm, 28 January 2022
Key information
Salary: negotiable based on experience
Contract: full time
Reporting to: managing director
Working hours: 9.00am-5.30pm Mon-Fri
Location
The role will normally be based in Wilmslow, Cheshire, although flexible and home-working is currently in force due to the Covid-19 pandemic.
Job description:
to play a major role in developing the overall creative vision for the organisation
to take a strategic overview and creative leadership across Mather & Co projects ensuring excellence and consistency in all design output
to offer creative input into project briefs, working collaboratively to shape and develop Mather & Co design projects
to manage the general daily operation of the design studio and team members, freelancers and suppliers across projects; to maintain all project schedules and time allocation
to project manage Mather & Co exhibition projects from start to finish; to allocate necessary resources and ensure information sharing with other Mather & Co teams; to regularly communicate workflow to the project team and directors; to ensure successful delivery of designated live projects, leading on client liaison
to mentor and manage the junior design team; to encourage development and training
to work with Mather & Co Directors to select tenders for submission, providing supporting evidence for recommendation
to assist in the preparation of new tenders, writing and producing tender documentation, methodologies, programmes and fee proposals; to attend interviews where appropriate
to build relationships with clients, and act as an advocate for Mather & Co externally in all aspects of work
to build relationships, liaise and coordinate work with third party builders, audio-visual contractors, interactive contractors and other industry specialists
to chair weekly full-team meetings to identify priorities and agree work for the team
to continuously develop both personal and professional skills.
to undertake any other reasonable tasks as required
Applications have closed.