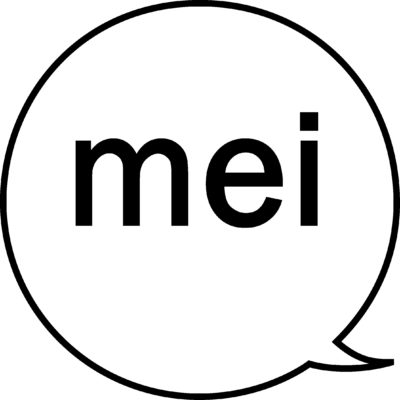 Mei architects and planners is looking for a fluent German speaking project architect to join its team in Rotterdam, Netherlands.
Due to a growing number of projects in (among others) Germany, we are looking for an experienced project architect with fresh ideas and inspiring energy to work on selections, challenging design assignments and realizing high-profile projects. We look forward to a colleague who speaks, writes and writes German perfectly and has also gained work experience in Germany.
Do you have at least five years of demonstrable experience in a comparable position, are you ambitious and do you have good design skills? Then you belong to Mei!
The role
As a project architect at Mei architects and planners you work on various projects and you are independently involved in design and consultancy work that you present visually and orally. In all phases of a construction process: from simple to very complex. You also have customer contact and coordinate the work of junior professionals. You have demonstrable experience with technical detailing and materialization and you know how to bring the input of all consultants together perfectly. You know what to deliver in drawings, documents, presentations and models in various phases of the project. You also support colleagues who are ultimately responsible. By gaining your knowledge and experience, your independence and responsibility will also increase; you will design at a higher level, you will grow in customer and context knowledge.
In this role you have excellent opportunities to develop yourself into a senior professional in the field and to make a major contribution to special projects at a progressive and internationally renowned agency.
What can a week at Mei look like to you?
You start the week on Monday morning with the planning meeting. You work on multiple projects. For a transformation project, you will hold a scrum session with the internal design team on Tuesday to solve an important design issue. For the other project, plan a visit to the construction site with the implementing parties for aesthetic guidance. Sometimes you go out alone, other times together with a senior architect or structural engineer. You manage a team of junior architects to select sub-designs. In between, you consult with the PR team about the publication of a project to which you have made an important contribution. Vibrant working days, but you also enjoy peace during lunch. At the end of the week you took all projects a lot further, and you, together with the client, made an important decision. Maybe this is a good time to have a drink with your colleagues or to play a game of table football.
About you
We are looking for ambitious professionals with a high degree of personal effectiveness, learning ability and communication power. You are quick to understand, can anticipate well, switch between various projects and you work in a structured manner. You also enjoy working together and you contribute to the energy and decisiveness of our team. Looking at your skills, we find design very important, in addition to presenting, planning and organizing, and analytical skills. Where your design skills fit with our agency: we create appealing buildings from a strong concept. Bold, clear and full of identity.
Training and experience:
a construction-related course at a Technical University or Academy of Architecture
good market knowledge and knowledge of laws and regulations
good software knowledge and skills (AutoCAD, SketchUp, AdobeCS; Revit is an advantage)
you have at least five years of targeted, demonstrable comparable work experience at renowned agencies with great independence and responsibility within projects
you have excellent communication skills and command of the Dutch and German language. English is an advantage
you have excellent design skills
you are positively critical of yourself and others
you have experience with project management
you have a passion for architecture and technology
About Mei architects and planners
Mei architects and planners is an enterprising, knowledge-intensive agency from Rotterdam that focuses on repurposing, new construction and urban planning strategies. With a passionate, young and international team of approximately 25 professionals, we work on national and international projects. Our culture is characterized as social, informal, hard work, open and ambitious. Everyone joins us and there is plenty of room for own initiative. We offer competitive remuneration and a position in which you can grow quickly as a professional by participating in appealing and special projects. In addition, we offer a working environment with super nice colleagues, a fresh and shared lunch every day and regular drinks and office excursions.
Mei is known for various ambitious projects at different scales, such as: the Fenix I in Katendrecht, the McDonalds on the Coolsingel, the Cable District Delft and the Silk Factory Naro-Fominsk (RU).
Visit www.mei-arch.eu for an impression of our work. For more information about our office, the people and the atmosphere, please visit: www.mei-arch.eu/werken-bij-mei.
Interested in this position?
Upload your CV, a short motivation and your portfolio (max 8 MB) to jobs@mei-arch.eu for Carmen Aanen-Meuldijk by clicking the 'apply' button as soon as possible.
Applications have closed.