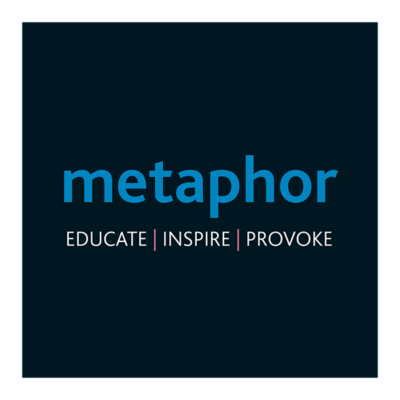 Metaphor is seeking a graphic designer (part-time) to join its team in London.
Do you want to be part of a design team inspiring generations with powerful stories and beautiful design?
Do you have experience working on exhibitions?
Are you looking to start work as soon as possible?
We are a small, lively design practice looking for a talented, motivated and hard-working graphic designer to join our team. We have an exciting range of new projects, including large masterplans for national institutions, prestigious permanent gallery re-designs and thought-provoking temporary exhibitions.
We specialise in storytelling, and support our clients to educate audiences, provoke conversations and inspire change through creative storytelling and innovative design. Metaphor has recently relaunched with a new management team so there has never been a more exciting time to join us! You can find out more about who we are and what we do by visiting www.metaphor-design.co.uk.
If this sounds like you, please read the full job description and person specification below and apply today!
Salary: £30,000 pro-rata
Contract: Part-time, two days/week. Six-month contract with an evaluation to extend after 6 months. Start date as soon as possible.
How to apply
Please send your CV, a short portfolio and a cover letter addressing how you meet the criteria listed in the person specification to Katrina Dickinson, director of business development and marketing via the 'apply' link below.
Application deadline: Monday 15th March 2021, 5PM
Expected interview date: w/c 15th March
We are currently based in Croydon, London. Remote working will be available but a mix of home and office working will be required when it is safe to do so.
Job description 
Job title: graphic designer
Responsible to: director of architecture and design
Duties and responsibilities (including but not limited to):
Marketing:
producing graphics and content for social media, blog posts and newsletters
developing marketing materials
developing report and presentation templates (InDesign and PowerPoint)
Job management:
graphic design of panels for project exhibitions (including graphic hierarchies)
producing graphic design content for both digital and print in exhibition spaces
adjusting designs to take into account the context of different venues
designing in line with accessibility requirements
graphic art working for production/tender
advise on substrates/materials/printing methods for graphic panels
advise on typography to enhance the concept of the exhibition design
incorporate photography and illustrations into graphic designs
working with curators and Metaphor's interpretation developer's to evolve the content for the exhibition graphics
managing multiple projects at once and prioritising tasks to meet tight deadlines
effectively communicating and collaborating with sub-consultants to meet project and client requirements
collaborating with the team in the development of new conceptual ideas and scheme designs
Tender:
providing creative responses to design briefs
collaborating with the team to contribute to tender reports and interviews
General:
general administrative tasks
demonstrating initiative in your own personal development and learning about the company, clients and industry
Person specification
Qualifications:
a foundation degree, HND or degree in graphic design or other art and design-based subject – E
Experience:
one to two years' experience in designing for exhibitions – E
managing multiple projects at the same time and prioritising tasks to meet deadlines – E
producing creative solutions to meet client requirements – E
working in a design team to produce collaborative responses to design briefs – E
design for digital and print – E
Knowledge:
VectorWorks 2D – D
Adobe Photoshop, InDesign and Illustrator – E
SketchUp – E
artworking – E
typography – E
editorial experience – E
health and safety requirements for graphic design in exhibitions – E
Skills:
excellent design skills with high levels of accuracy and attention to detail – E
strong interpersonal and communication skills – E
organisational and time management skills – E
ability to work independently and as part of a team – E
ability to show initiative – E
willingness to get involved in ad-hoc tasks as required by the business – E
willing to adhere to Metaphor's values – E
D = Desirable.   E = Essential
Applications have closed.