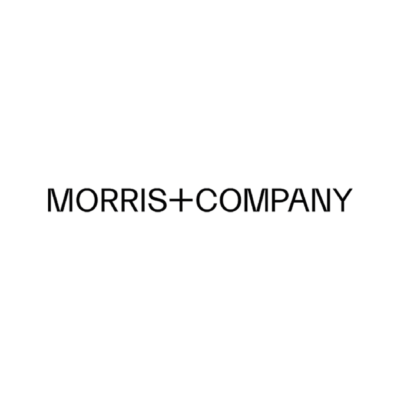 Morris + Company has an opportunity for a head of communications to join its team in London.
The role will be based in the practice's London studio, but will also oversee our developing Copenhagen studio and manage the communication strategy on a global platform.
Morris + Company is a growing practice numbering close to 70 architects, designers and support team. We are an organisation with strong ethical, environmental and social values, currently undergoing accreditation to BCORP standard.
The role
The role will be responsible for managing and directing the practice's internal and external communications in close collaboration with the directors, senior leadership team and a small support team, with the ambition to gradually grow this into a communication team, which we will create with the head of communication role.
The successful applicant will be responsible for formulating high quality, long term strategic communications plans and provide overall editorial control for communications ensuring appropriate content, tone, brevity, and consistency. Accordingly, the successful applicant should evidence exemplary communication skills and may eventually serve as the key spokesperson and media contact for the practice.
The role will be both strategic and managerial as well as requiring daily/weekly/monthly output to:
oversee internal communications, producing weekly intranet content to promote communication within the practice to ensure that all members of the team are kept up to date with the evolution and culture of the practice
formulate external messages that are faithful to the practice's image, the aim being to share the company's values on a local, national, global platform as appropriate
grow a communication team and develop communication plans with relevant content that reflects the practice's brand/image
identify and manage the practice's participation in conferences and at speaker events
organise practice events, exhibitions, lectures and social gatherings at the practice's studio in Hackney, London
understand, assess and report on marketing and communication performance analytics in relation to activity, impact and reach
work closely with the various expert groups within the practice (technical, environmental, digital) on aligning the communication strategy with critical research and innovation produced by the practice on an annual basis
work closely with the practice director to disseminate and communicate internally and publicly the community outreach programmes the practice regularly participates in
Given the variety of responsibilities linked to the role, the candidate must evidence a thorough understanding of corporate communications, such as public relations, web communications, social media platforms and so forth. The successful candidate will also be jointly setting target annual communications budgets and manage the financial performance of the same.
We actively support our staff's wellbeing and offer the following benefits:
agile/hybrid/flexible working policies based around core and flexi-hours
increasing holiday allowance based on role and length of time at the practice
enhanced parenting leave pay
two paid days off a year for volunteering
cycle scheme
tech scheme
in-house yoga sponsored by the practice
employee assistance programme
paid professional subscriptions
a very sociable studio with regular evening events, extracurricular activities and many outreach opportunities
Please submit applications via the apply for job button below enclosing a short introductory letter, CV and samples of work along with starting salary expectations.
We regret that due to the large volume of applications we can only respond to successful candidates.
Morris + Company is an equal opportunity employer, and we strongly encourage applications from underrepresented groups.
All candidates must be eligible to work in the UK.
Salary: £50,000 - £74,999
Applications have closed.