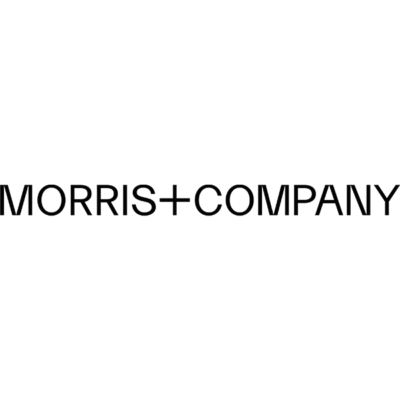 Morris + Company is seeking experienced project architects to join its team in Copenhagen for an immediate start.
Project architects
Morris + Company is looking for experienced project architects to work on two exciting large-scale international projects. Our project pipeline is one with an emphasis on collaboration and open dialogue. We are seeking dynamic and team-focused candidates from a broad and diverse background with evidence of delivery of the highest standards of work. Candidates will need to demonstrate a strong conceptual language, with exceptional design skills, and an exemplar technical knowledge set with evidence of the delivery and execution of complex and demanding projects. Candidates must be fluent in German and English, with a desire for Danish speakers also.
About us
Making architecture is an adventure better done in company. Our studio in Copenhagen applies the same open, communicative and collaborative team spirit of our London office.
Morris + Company is a company of architects. We are listeners, makers, curators, narrators, experimenters and innovators. We are bold activists and obsessive fabricators. And we are connected by our love of making buildings. Our work is the product of craft and humanity. The skill of making buildings may be specialist but human experience is universal, and it is from that experience that our architecture grows. People love, live, work, are born and die in our buildings; we bring them into being and leave them to become themselves. Our buildings are the result of rich and constructive discourse with our clients. Our methodology is inquisitive, explorative and powerful, and gives us new perspectives on a brief. We are dedicated to making architecture for mutual profit, whether that's environmental, social, economic or cultural. Guided by a collective responsibility to the planet, we aim to bring about positive change for every person who experiences, commissions or designs our buildings. We make buildings for developers, schools, private companies, housing associations, local authorities, families, community groups and charities, and the people that use them range from white-collar workers to the hidden homeless.
About the role
As an experienced project architect with Morris + Company, you will meet the highest expectations of our clients alongside our practice standards. You will be expected to encourage a diversity of ideas and approaches whilst exploring creative, value-added solutions and opportunities at every stage of each project, and with each team. You will have successfully delivered a broad range of medium to large-scale projects across a number of diverse locations, at both a conceptual and documentation level through to built outcomes. You will exemplify a strong cultural ethos and be committed to the continuous nurturing of a design focused creative culture, one built upon equity, diversity and inclusivity.
About you
You will be a team player, a strong communicator and an avid listener, fluent in German and English, with a preference for Danish speakers also. You will bring extensive working experience at every stage of the design process on complex project typologies of varying scale and location. You will demonstrate the highest standards, upon the most challenging projects. You will bring an extraordinary skillset, and help drive projects forward in a close and collaborative working relationship with the practice directors and the wider team.
Your core skills:
experience of complex and large-scale projects
experience in design and delivery from concept to detail, to construction in Germany
exemplar knowledge of regulations and building procurement procedures in Germany
excellent design and technical skills
strong project management experience
excellent communication skills
a hands-on and team focused approach
self-disciplined and confident in complex dynamics
Revit proficiency critical
Apply via the link below including:
short statement of interest (no more than 500 words)
CV
short-form portfolio
Morris + Company is committed to being an equal opportunities employer and so we actively encourage applications from underrepresented groups.
Candidates must be eligible to live and work in Denmark.
You must sign in to apply for this position. If you don't have a Dezeen Jobs jobseeker account, create one here.